Create 2020 LIVE 5.0 - Women's Business Mixer & Seminar
Description
Ladies, Let's learn and do lunch! Let's build powerful strategic business relationships.
Women of Elevation Career Services International is hosts two seminars annually. This event marks the 1st seminar of 2020.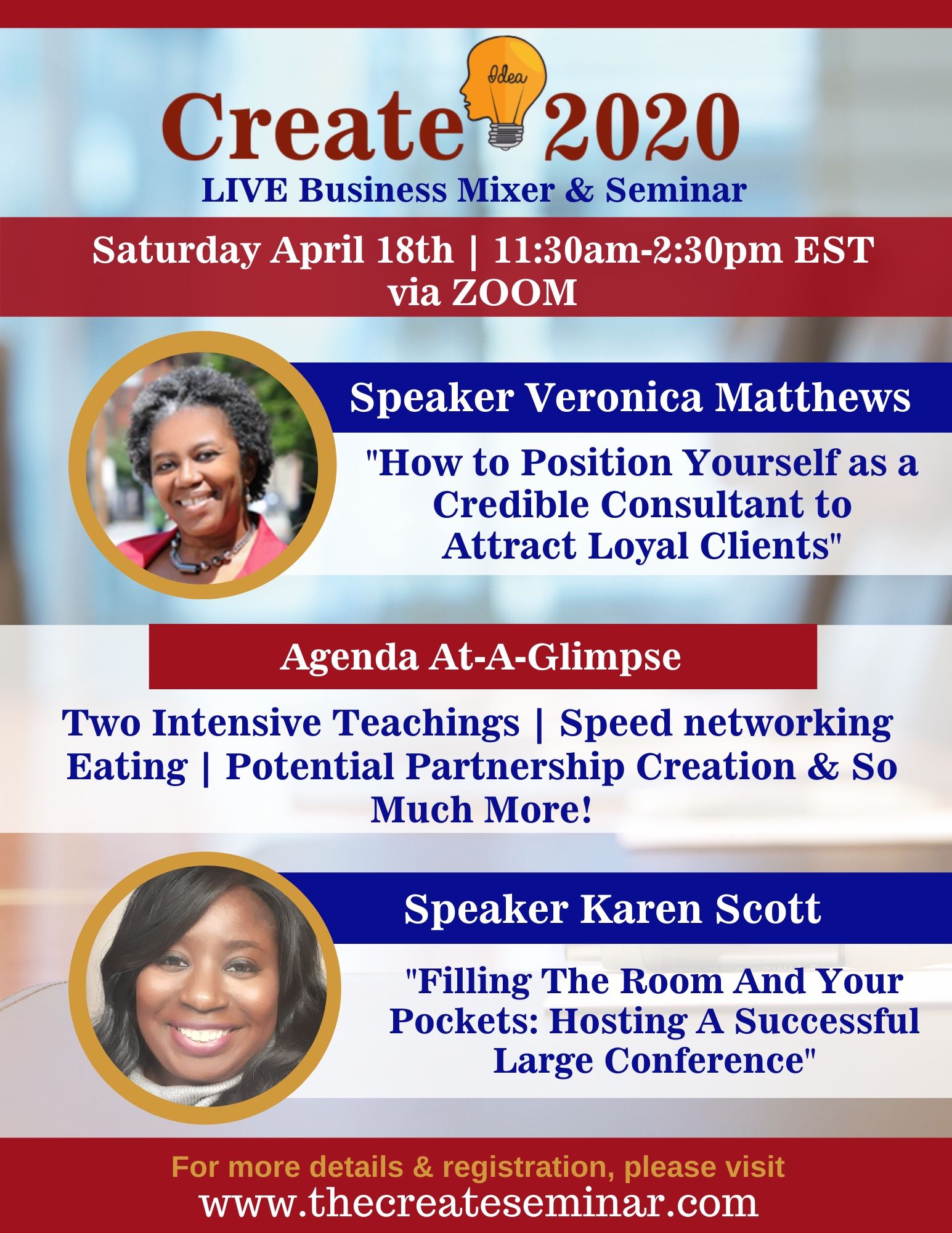 What to Bring: An open mind ready to learn as well as a 1 min business pitch to share with women over the Zoom platform.
Seminar Agenda:
11:30am - Welcome and Overview
11:40am - Future Events
11:45am - Lunch
12:30pm- Speaker #1
1:15pm- Lady CEO Pitches
1:30pm- Speaker #2
2:15pm - Conclusion/What's Next
This event will be occurring using the Zoom platform as opposed to in-person due to COVID-19. You will be emailed details including the FB support group for the event as well as the zoom link.