About this Event
Creamery Station
In just shy of 5 years, with over 400 shows under their belt, the band has evolved into a powerhouse on the scene with a unique sound the people can't get enough of!
Within this relatively short time, the band has risen through the ranks - having done shows with national acts such as Marshall Tucker Band, Twiddle, Keller Williams, Melvin Seals & JGB, Max Creek, Zach Deputy, Pink Talking Fish, John Kadlecik Band, Midnight North, The Breakfast, Yarn, Roots Of Creation, & many more.
The band is primarily focused on developing their original material - the songs have already become crowd favorites. Alongside a healthy mix of classic songs you know and love, this eclectic, multi-genre band has been garnering some serious attention lately - delivering stellar performances that you don't want to miss!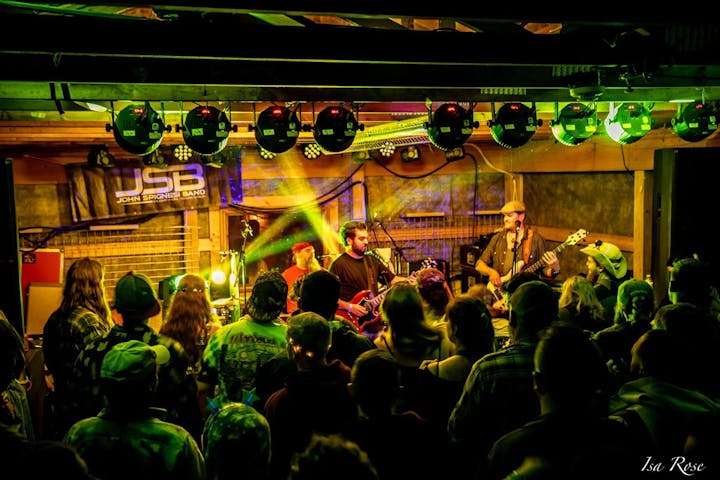 The John Spignesi Band features a line-up of experienced musicians, who know how to dazzle and entertain their audience, not only by way of their impressive technical skills, but also due to the engaging, fun and positive nature of their tone.
Blurring the lines of Soul, Rock and Funk, the group shines on stage, as well as in the studio, constantly working at their craft. JSB also has the habit of recording all of their live shows, and making them available for free via the Live Music Archive. Always keen on playing without a setlist and letting the moment dictate the mood, The John Spignesi Band guarantees to take the audience on a wild ride at every show.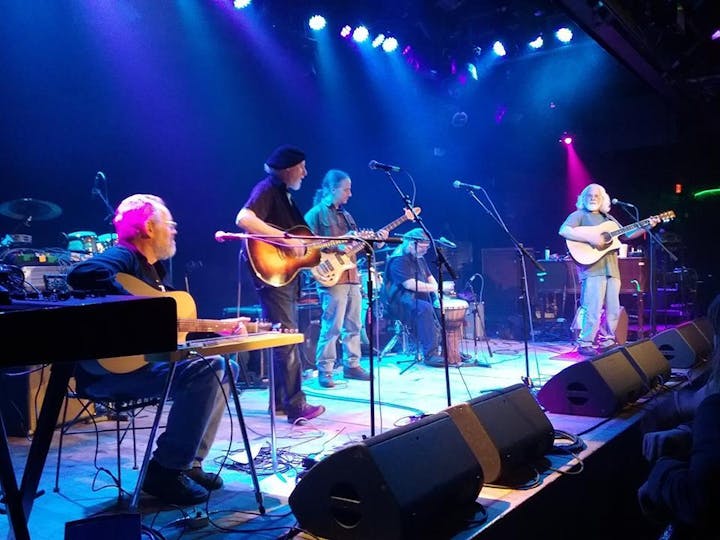 Friends of a Feather are five best friends performing original music and favorite songs from "Days Gone By"
Dave Frankel & Mark Haberfeld from Shakedown
Mike Wrubel, Dave Block & Tom Burns from Hardwood
Performers
Date and Time
Location
Refund Policy