Event Information
Location
Bellevue Club
525 Bellevue Avenue
Oakland, CA 94610
Description
Join the California Reinvestment Coalition
at our 2019 Community Heroes Awards Gala
Thursday, May 2, 2019
5:30 to 8:00 p.m.
The Bellevue Club
Oakland, California
Featuring Live Music, Cocktails, and Hors d'oeuvres
2019 COMMUNITY HERO HONOREES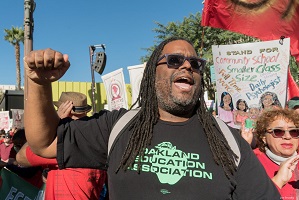 Oakland Teachers and Oakland Education Association
Keith Brown, President
Education is the foundation of economic justice. Through their historic strike, Oakland teachers won better living and working conditions for educators through wage increases, more reasonable class sizes, and increased support for immigrant students, foster youth, and special education students, giving young people a stronger foundation for a future of economic opportunity and security.

Responsible Business Lending Coalition and California Partners
The RBLC, working closely with partners such as California Association For Micro-Enterprise Opportunity (CAMEO) and CDC Small Business Finance, made history last year by successfully leading efforts to enact the nation's first law (SB 1235) that provides truth-in-lending for small-business borrowing. The new law gives small business owners the information they need to understand the confusing world of business financing.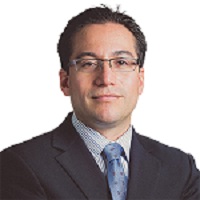 Orson Aguilar, President of Greenlining Institute
Under Orson's leadership, the Greenlining Institute has been instrumental in keeping nonprofits in Oakland, fighting against gentrification and displacement, protecting low-income consumers from predatory lending, and fighting for the economic well-being of communities of color throughout the state.
---
EVENT SPONSORS
CRC Legacy Gold Member Sponsors
Clearinghouse CDFI
Low Income Investment Fund San Francisco
Mission Economic Development Agency
CRC Legacy Silver Member Sponsors
CDC Small Business Finance
East LA Community Corporation
Opportunity Fund
Rural Community Assistance Corporation


Community Sponsors
Jade
Community Economics, Inc.
Main Street Launch
Topaz
Mercy Housing
TELACU
Pearl
Bay Area Development Company
Center for Responsible Lending
MidPen Housing Corporation
Northern California Community Loan Fund
Self-Help Federal Credit Union
Turquoise
California Community Economic Development Assoc.
East Bay Housing Organizations
Peoples' Self-Help Housing
Tenderloin Neighborhood Development Corporation
The Unity Council
Corporate Sponsors
Platinum
Capital One
Cathay Bank
Citi Community Development
Diamond
Charles Schwab Bank
Comerica Bank
Emerald
US Bank
Sapphire
Bank of America
City National Bank
East West Bank
Ruby
Bank of the West
BBVA Compass
JPMorgan Chase & Co.
MUFG Union Bank
The Lending Club
Jade
Amalgamated Bank
Beneficial State Bank
Boston Private
California Bank & Trust
Community Bank of the Bay
OPORTUN
Tri Counties Bank
Turquoise
Cabot Creamery
Federal Home Loan Bank of San Francisco
Goldfarb & Lipman, LLP
Working Solutions
For sponsorship opportunities, please contact John Hoffman, Director of Development, at 415-864-3980 or jhoffman@calreinvest.org
Date and Time
Location
Bellevue Club
525 Bellevue Avenue
Oakland, CA 94610