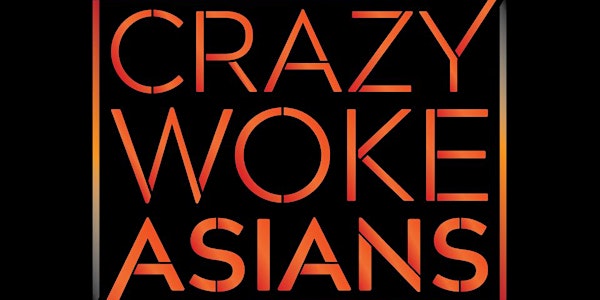 CRAZY WOKE ASIANS PRESENTS COMEDIANS AT HOME SINGING KARAOKE!
CRAZY WOKE ASIANS PRESENTS COMEDIANS AT HOME SINGING KARAOKE!
Refund Policy
Contact the organizer to request a refund.
Eventbrite's fee is nonrefundable.
About this event
Crazy Woke Asians presents COMEDIANS AT HOME SINGING KARAOKE!
Back from our SOLD OUT SHOWS at The Comedy Store, The Ice House, Santa Monica Playhouse, SOLD OUT TOUR IN SEATTLE at Laughs Comedy Club, Unexpected Productions, Comedy on Broadway. The show has been featured in the Seattle Times, San Diego Union Tribune, Asian Journal, Mochi Magazine, The Philippine News and King 5 New Day NW.
LOOKING FOR SOMETHING FUNNY TO ENTERTAIN YOU THIS SATURDAY NIGHT?
Join CWA comedians singing their favorite Karaoke songs! ONE BY ONE THESE COMEDIANS WILL PERFORM A SONG! After each song, host will ask comedian a LIGHTNING ROUND OF WOKE Q&A:
WOKE experience of the week? Favorite Quarantine Activity? If someone spits at you at the grocery store, calling you coronavirus, what would you say or do? (There has been over 650 direct reports of racism against primarily Asian Americans since March 18, we will address this in a FUNNY WOKE MANNER!)
After that, comedians are open to song requests!
Featuring:
George Wang (George Lopez's Take Me Out)
Danny Plom (Laugh After Dark on Amazon Prime)
Ai Yoshihara (UCB, CWA Solo Performance Festival Best Female Solo Performance Winner)
Michelle Malizaki (Second City Hollywood, UCB)
Lin Sun (Laugh Factory viral video, Comedy Mavericks)
Byronique Goodes (Comedy Store, Long Beach Playhouse)
Erik Escobar (Last Comic Standing, Buzzfeed)
SPECIAL GUEST: Mark Christopher Lawrence (NBC's Chuck, Heroes, My Name Is Earl)
Hosted and produced by Kiki Yeung (Comedy Store, Sweet and Sour Chicks, Asian Voices). Associate Producer Shane Wang.
*TO JOIN INSTAGRAM LIVE AT 8:30PM (PT) FOLLOW @CRAZYWOKEASIANS
Instagram: http://www.instagram.com/crazywokeasians
TO JOIN FACEBOOK LIVE AT 9:45PM (PT) FOLLOW @CRAZYWOKEASIANS
Facebook: http://www.facebook.com/crazywokeasians
FREE SHOW! $5 Donation Suggested via Eventbrite.
Donations & tips are welcome and split among comedians.
Venmo: http://www.venmo.com/crazywokeasians or @crazywokeasians
PayPal: http:// www.paypal.me/crazywokeasians
FOLLOW US on Social Media!
Instagram: http://www.instagram.com/crazywokeasians
Facebook: http://www.facebook.com/crazywokeasians
Twitter: http://www.twitter.com/crazywokeasians
Website: http://www.crazywokeasians.com
#crazywokeasians #coronavirus #karaokeparty #saturdaynight