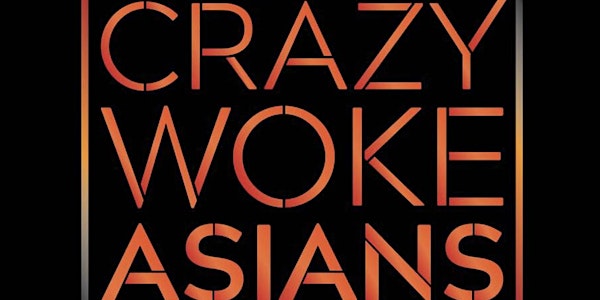 Crazy Woke Asians Kung POW Festival Industry Panel in Santa Monica!
Join Crazy Woke Asians Kung POW Festival in Santa Monica! Industry Panel! 4 Days! 3 Stages! 30 Shows! 50+ Asian American comedians!
When and where
Location
Santa Monica Playhouse 1211 Fourth St Santa Monica, CA 90401
About this event
Crazy Woke Asians is taking over Santa Monica Playhouse on November 11-14th!
Crazy Woke Asians Kung Pow Festival in Santa Monica! 4 Days! 3 Stages! 30 Shows! 50 +Asian American comedians!
Industry Panel Guests:
Naela Durrani (Casting producer AGT, The Gong show)
Craig Shoemaker (Comedy Central, Emmy Award Winning Comedian)
Steven Ho (Tik Tok 1 million)
Jason Rogers (American Me Comedy)
Christina Montojo (Comedy Cooridnator, Authentic Talent & Management)
Hosted by CWA Founder, Kiki Yeung and Comedian/Tik Tok star Mike Kim.
Free to ticketholders and comedians to attend.
*Limited seating. RSVP to reserve your seat!
In person & livestream on youtube.
Santa Monica Playhouse: 1211 Fourth St, Santa Monica , CA 90401
Street parking or garage across street 90 minutes free.
Info: www.crazywokeasians.com
• Masks must be worn at all times
• Proof of vaccination is required (Negative COVID test will not be accepted)
Watch YouTube Livestream link: https://youtu.be/Fc_9aBUHVg4
About CWA: Crazy Woke Asians features the funniest Asian American stand up comedians in Los Angeles! Back from our SOLD OUT SHOWS at The World Famous Comedy Store, The Ice House, Laugh Factory San Diego, Santa Monica Playhouse, SOLD OUT TOUR IN SEATTLE at Laughs Comedy Club, Unexpected Productions, Theatre off Jackson, Comedy on Broadway. The show has been featured in The Seattle Times, Broadway Wolrd, San Diego Union Tribune, Asian Journal, ASAM News and King 5 New Day Northwest. CWA partnered with NBC for the first ever All Asian Solo Performance Festival at the Santa Monica Playhouse.
Subscribe to CWA Youtube channel, watch CWA Comedians Spotlight Series on George Wang, Esther Ku, Joe Wong and more!
FOLLOW US on Social Media!
Instagram: http://www.instagram.com/crazywokeasians
Facebook: http://www.facebook.com/crazywokeasians
Twitter: http://www.twitter.com/crazywokeasians
Website: http://www.crazywokeasians.com
#CRAZYWOKEASIANS