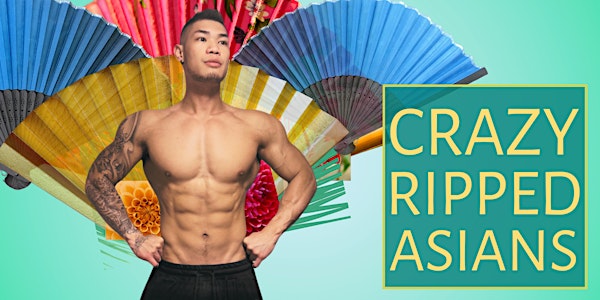 Crazy Ripped Asians - How Asian Guys Get "Ripped" - Morristown
Learn how as an Asian guy you can build your abs and aesthetics along with your physical and mental confidence.
When and where
Location
Morristown Virtual via Zoom Morristown, NJ 07202
About this event
Sick of being seen as the skinny Asian guy?
Wish you could pack on some muscle and feel confident in your own skin?
Maybe you're doing all the things but the results aren't reflecting your efforts.
OR…
You might have every intention of working out consistently, staying on track with your nutrition, but every week you're starting over again because you broke the promises you made to yourself the week before.
You know if you could reach that physique you're looking for, you'd feel a million times more confident and that confidence would trickle down into all the other areas of your life; in work, friendships, relationships, etc…
TODAY is the day to take action.
It's not a coincidence that you're here on this page, because everything happens for a reason. You have been stuck trying to gain physical and emotional confidence the same way as everyone else. Let me tell you this, you are different. You may already know that when it comes to Asian men specifically, it's extremely difficult for us to put on any sort of muscle. This means we must attack your goals in a very specific and unique way. You cannot take motorcycle lessons to learn how to drive a race car. I have a unique and holistic step-by-step process on how you can reach your peak confidence. I've done so myself and live by these standards. I've got your back.
Make this moment the moment you take a new step toward transforming your body and getting everything you've ever wanted. When I say everything, Yes, I mean EVERYTHING. YOU. DESIRE. I'm talking about all the confidence here; the radiating self-confidence in the gym, the confidence to approach and talk to any girl you see, the confidence to show up at the pool with your shirt off, the confidence to take a video of your progress and post it on IG. It all starts with this one decision. One decision to do something about the way you're feeling.
It's time we kiss those insecurities and lack of self-confidence goodbye!
My workshop is designed to create bulletproof confidence, the catalyst to building a bulletproof physique.
Join us for this free 3-day workshop to stop spinning your wheels and start creating the BEST version of yourself!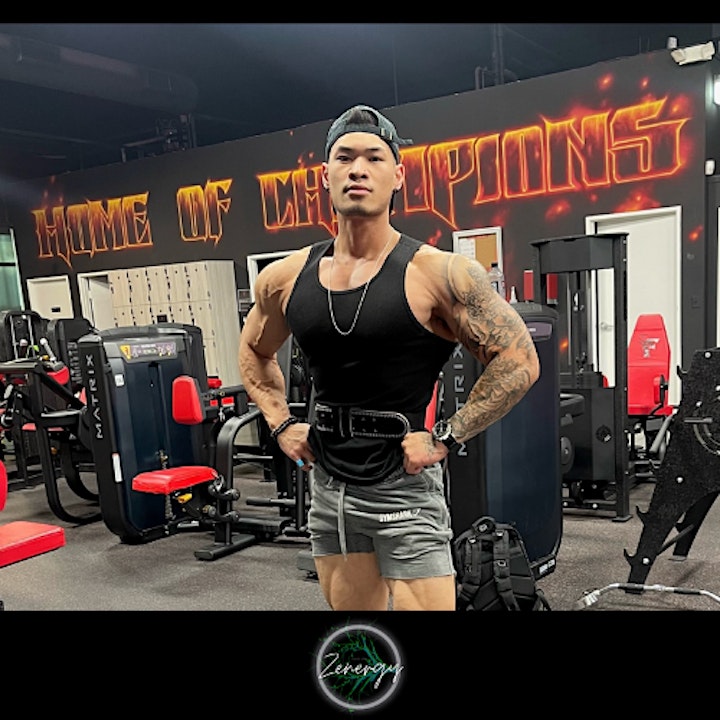 My name is Brandon Thammavong, and I'm here to show you, not only how you can get the abs, but how the mindset, will also get you the lifestyle.
I help men Asian American Men gain physical and emotional confidence because these are the foundations of our peace, happiness, and success in all areas of our lives. Think about that for a second.. Imagine being able to show up with bulletproof confidence on a first date? At a job interview? At your cousin's wedding? You would be an unstoppable force.
I wasn't always this fit, and I most definitely wasn't always this confident. Believe it or not, I was in the same position you were. You are looking for guidance, you are looking for answers, and most of all you are looking for confidence. It's time you stopped feeling lost.
I started my fitness journey in 2011 and always believed I could do it myself. I started working out because I was a kid that was bullied his entire childhood. I didn't even know what self-confidence was, just like you, I didn't even know what that felt like. Overthinking was a daily thing for me. I constantly felt cast out by my friends and family. Feeling worthless was even more frequent for me. I was a hopeless romantic that just wanted to be loved. I resorted to drugs and alcohol at the young age of 12, until the gym became my outlet. It literally changed my life. I did it myself for 11 years and I wish I would've sought out help and guidance sooner. If I was able to put my pride and my ego aside, I could've had this confidence years ago.
Now I'm extremely happy, I have the body I've always dreamed of having and I'm in a position where I don't kill myself in the gym or eat anything I don't want to eat.
My life journey has consisted of being in highly social environments as a Bartender, a Personal Trainer, and a Lifestyle, Focus, and Confidence Coach/Mentor. I've been a fitness model for 6 years, I have multiple mentors in business, confidence, and spirituality, and an incredibly social environment attached to my Lifestyle and Mindset Coaching company called North Star Zenergy. All of the experience and wisdom I carry is to help you succeed. It's all to help you find your most confident and sexy self.