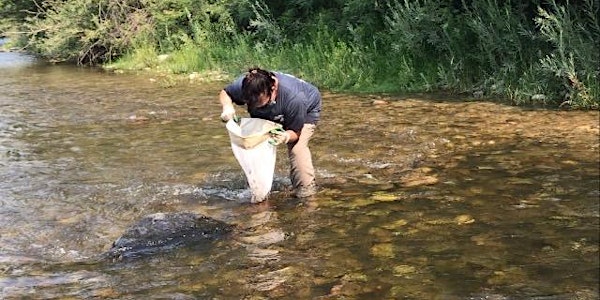 Crayfishing for Science
This is a family-friendly community science event for people who like wading in the river and are curious about water quality.
About this event
BREN is teaming up with University of Idaho to investigate mercury pollution in the Boise River. This community science project depends on YOU to help collect the crayfish that will be studied. A short presentation about the science project will be given.
Crayfishing is easy - just wade in the river turning over rocks and have your net ready. BREN will provide nets and other collection equipment. We will have supervisors and assistants on site to show you how. No experience or equipment is needed. This project is suited for people age five and older. We will provide personal floatation devices. We will do our best to find jobs for people of all abilities. This project is ideal for Scouts, science classes, Meet-ups and families.
This is our Canyon County collection day and we will have supervised teams at three sites:
1) Idaho Fish and Game Dixie Access near Hwy 95
2) Whittenberger Park and Rotary Pond in Caldwell
3) Idaho Fish and Game Midland Access
This is a 3-hour outdoor activity that includes being in the water. Participants need to wear sturdy shoes that can get wet, water clothes and gloves. BREN will provide water and snacks.