Juneteenth Film and Discussion about a wealthy Black businessman lynched in 1916. His descendant retrace his life and seek reparations.
About this event
Illinois native Doria Dee Johnson journeys to her ancestors' hometown in South Carolina to retrace the last days in the life of her great-great-grandfather, Anthony Crawford. Anthony Crawford was an African American Businessman and community leader who owned a thriving 427-acre cotton farm in Abbeville, South Carolina. Crawford's success generated anger, envy and hatred among some of the white citizens of the town, culminating in his horrific demise that had ripple effects on his family for generations. Doria must fight an uphill battle to properly memorialize her great-great-grandfather and, in the process, shed light on a chapter in American history that has been largely buried. The impact of her grandfather's murder has impacted generational wealth in the Crawford family.
Post Discussion will include Dr. Rev. Waltrina Middleton, Community Renewal Society Director; Dr. Linda Thomas, Historian & Theologian; and Tiffany Jackman, Film Producer & Editor (Hobo Films). Crawford: The Man the South Forgot is directed by Caroline DeVoe.
Visit our partners websites, The Community Renewal Society's website (sign up at ow.ly/FLf950ERA2J ) and Hobo Films
This film screening is sponsored by the Community Renewal Society. Special thanks to HOBO Films for their partnership to bring you Crawford The Man the South Forgot.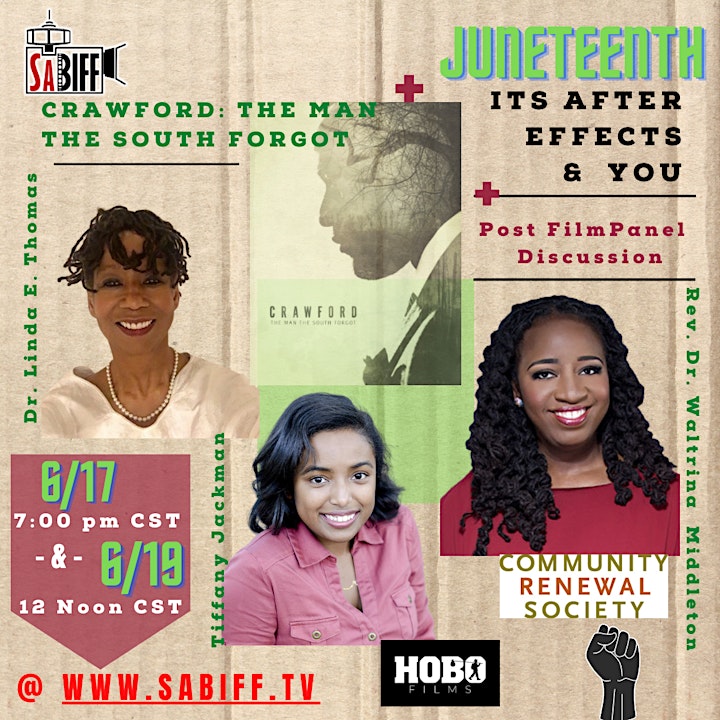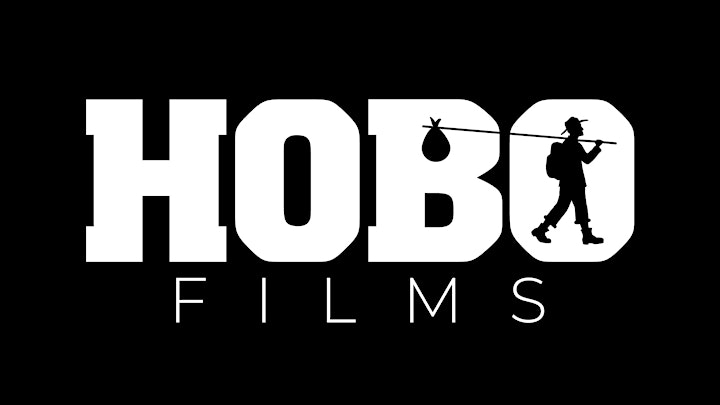 Organizer of Crawford: The Man the South Forgot
The mission of the San Antonio Black International Film Festival (SABIFF) is to showcase quality films, advocate for, and support filmmakers of African descent. We expose audiences to the myriad of subject matters, stories, voices, and diverse images of Black people throughout the global Diaspora that have been historically under-represented.