CrawFly Invertebrate Neurophysiology Course June 2019

Wednesday, June 5, 2019 at 8:00 AM

-

Sunday, June 9, 2019 at 5:00 PM (EDT)
Event Details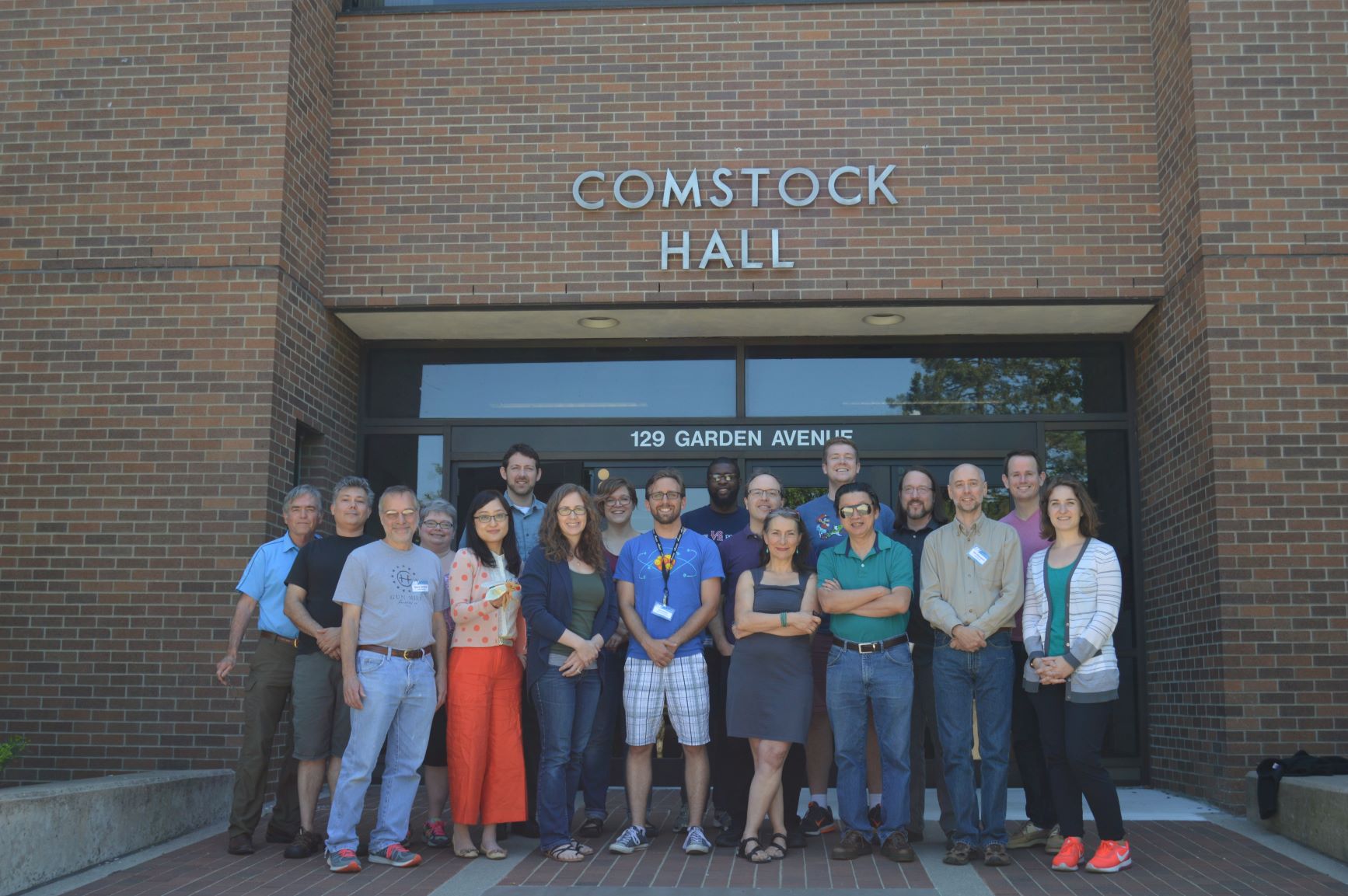 CrawFly Invertebrate Neurophysiology Course
Cornell University
Ithaca, NY, United States
---
Course Overview
ADInstruments and the Department of Neurobiology and Behavior at Cornell University will co-host a 5 day hands-on workshop for higher education life science instructors seeking to expand their curriculum reach in the neurosciences.
The training event will be based on topics explored in the "Crawdad Project," a three-year program funded by the National Science Foundation to promote the use of invertebrates in undergraduate physiology and neuroscience lab courses. The goals of this hosted workshop are to provide teachers hands-on experience with invertebrate preparations that demonstrate basic principles of nervous system physiology, and can easily be incorporated into laboratory courses back home.
 **2 Scholarships are available for this workshop - please see information below. Deadline is April 17th**
Course Agenda
CRAWDAD (June 5th-7th)
Topics to be covered:
• Motor innervation 
• Neuroanatomy 
• Sensory systems 
• Ionic bases of resting and action potentials 
• Synaptic transmission 
• Synaptic plasticity 
• Central pattern generation for rhythmic motor activity

Skills to be covered: 
• Neuromuscular Intro - Preparations used in Crayfish Motor Nerve, Resting Potential, Axonal conduction velocity; Rhythmic Motor Activity and Synaptic labs  
• Dissecting Tips - General advice on successful dissection 
• Recording Tips - Background and troubleshooting for extra- and intracellular computer based data acquisition 
• Data Analysis - including spike sorting, matching presynaptic action potentials with postsynaptic potentials; measuring AP conduction velocity; calculating time constants for sensory receptor adaptation
FRUITFLY (June 7th-9th)
These exercises will introduce educators to modern neurogenetic techniques in the fruit fly Drosophila melanogaster.
Topics to be covered:
• Drosophila genetics
• Optogenetics
• ERG recording
• Animal behavior
• Synaptic transmission 
• Synaptic plasticity
Skills to be covered: 
• Generating and rearing transgenic Drosophila
• Using tissue specific genetic expression techniques
• Building inexpensive systems for optogenetic experiments
• Quantitative analysis of animal behavior
• Recording excitatory junctional potentials at the larval neuromuscular junction
• Recording electroretinograms from wild type and mutant animals
• Recording action potential in flight muscles through optogenetic stimulation of the Giant Fiber system
**A detailed schedule will be provided one week before the workshop.
Terms and Conditions:
*Training may be cancelled or rescheduled by Instructor due to adverse weather, low class enrollment, catastrophic event or for other reasons. All registrants will be notified at least 30 days prior to event and course registration fees will be fully refunded in the event of course cancellation. Registrant course cancellations must be received 30 days prior to the event start date to receive a full refund. No-shows and late cancellations will be charged the full event price. 
If you would like to send someone in your place or receive a credit for a future training course, please contact the event coordinator at info@adinstruments.com
.
Accommodations*
On campus housing has been arranged. Please click here to read more or reserve your space. 
*Note: ADInstruments is not responsible for your travel or accommodations in Ithaca. Please book your travel arrangements only after receiving a course confirmation email from ADInstruments.
Scholarships
ADInstruments is pleased to announce our Neurobiology Educator Development Scholarship award to help offset the costs of attendance and travel to any ADInstruments-hosted neurobiology course held at Cornell.
Please visit our Neurobiology Scholarship Application Webform to learn more about the award requirements and to submit your proposal. Two scholarships will be awarded. All application materials must be submitted no later than 11:59 PM (EST) April 17th, 2019. You do not need to register for the course to apply for this scholarship. Seats to the CrawFly course are being held specifically for recipients of the scholarship. Scholarship winners will be announced by April 26, 2019.
Save This Event
When & Where

Cornell University
B150 Comstock Hall
Ithaca, NY 14850


Wednesday, June 5, 2019 at 8:00 AM

-

Sunday, June 9, 2019 at 5:00 PM (EDT)
Add to my calendar
Organizer
ADInstruments has been designing and manufacturing PowerLab data acquisition systems for life science since 1988. Our goal is simple: deliver a data acquisition solution that is high quality, easy to use and perfectly suited for its many intended applications in corporate and academic research, and higher education.
ADInstruments, Inc. organizes training courses and events for researchers and educators in North America.