Description
Little Lake County is partnering with Advocate Condell Medical Center to deliver a labor of love expressly for moms-to-be on Friday, April 1st at the Centre Club in Gurnee.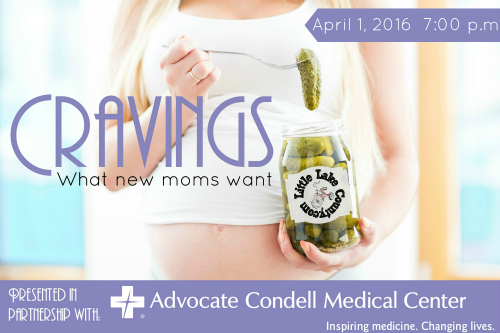 Cravings: What New Moms Want
Presented by Advocate Condell Medical Center
Friday, April 1, 2016
7:00 - 9:30 p.m.
Location: Centre Club - Gurnee
405 Hunt Club Road
FREE but you must RSVP, space is limited
This event is specifically geared towards pregnant women expecting their first child.
What to Expect When You're Attending Cravings: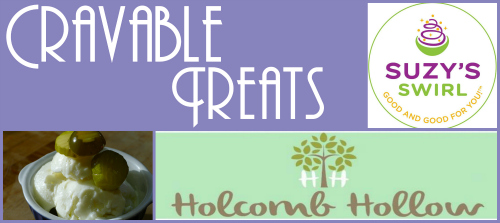 Our friends from Holcomb Hollow and Suzy's Swirl will curb your pregnancy cravings with a Pickle Tasting featuring gourmet locally-grown cucumbers and a mini-sundae bar.
We'll soothe your body and spirit with pre-natal chair massage and pre-natal yoga sessions courtesy of the Centre Club. Holly Peckskamp, a Doula with Lovelight Healing Center in Grayslake will lead you through a simple meditation and breathing exercise that can help you manage pain during childbirth.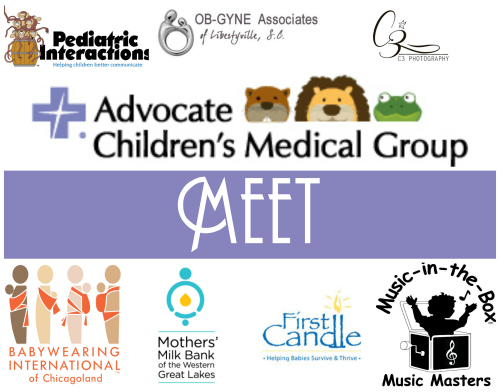 You'll meet with local organizations and businesses that serve the needs of new parents such as Pediatric Interactions, First Candle, C3 Photography, Mother's Milk Bank of the Western Great Lakes and Music-in-the-Box.
Volunteer Babywearing Educators from Babywearing International of Chicagoland will be on-hand to help you select from a variety of baby carriers, try them on, and learn about proper positioning and fit.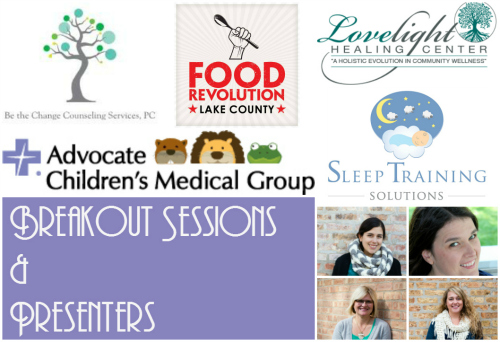 Presentations From: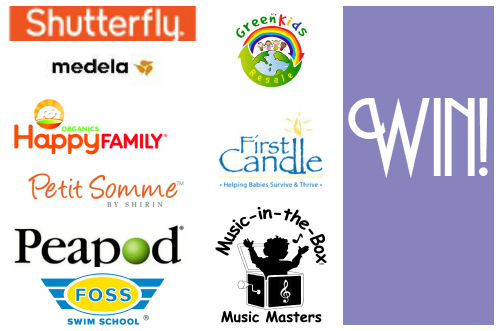 With all this we're not letting you leave empty handed. Each attendee will receive a gift bag chock full of goodies from Happy Family, Shutterfly, Medela, Snickelfritz Toys, Earth Mama Angel Baby Organics, Green Kids Resale, Mabel's Labels, C3 Photography, First Candle and a one-week fitness membership to the Centre Club location of their choice.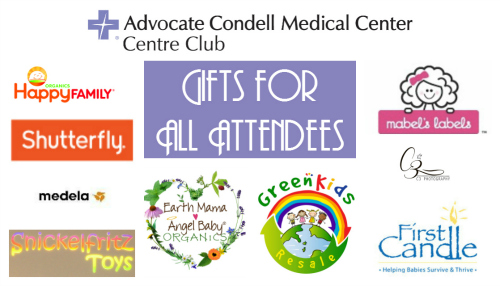 Lucky winners of our "Baby Shower Bingo" game may take home prizes such as:
$100 gift certificate and blanket from Shutterfly

Happy Family Prenatal Nutrition Gift Basket

Medela Pump In Style® Advance Breastpump Backpack

$300 credit for Backfloat Baby swim classes at Foss Swim School

Holcomb Hollow gourmet gift basket

$100 Peapod Gift Certificate

Music-in-the-Box Music Masters classes

and more....
Whether you or someone you know is expecting their first child, this is the ultimate Mom's Night Out event.
Tickets are FREE but space is limited.