Description
Join us at Venture Cafe for a Masterclass on Cryptocurrency and Blockchain.
Learn the fundamentals of cryptocurrency and blockchain technology, its application and how to develop your own coin.
Venue: Amazon Room
*****
If you want to learn more about this hot topic you can register for the 4-week Crash Crypto Course at The Idea Center. Learn more here: theideacenter.co/cryptocurrency
DIOGO RIBEIRO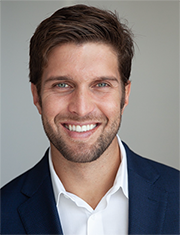 Diogo is a Treasury and Trade Professional at Citibank with advanced knowledge in Blockchain Technology & Cryptocurrency Investment. He is also a licensed attorney who understands the new regulatory framework impacting blockchain. Diogo is a seasoned entrepreneur having co-founded two local startups.
SAM ABBASSI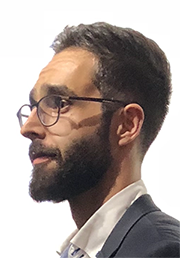 Sam is a software engineer and Partner at the Bushido Lab, Miami's Blockchain Firm. Sam is a technologist and community builder. He is playing his part in turning Miami into an epicenter for tech innovation and application. He is most active in the blockchain/crypto space through his company, the Bushido Lab. Sam has a background in Neuroscience (publication in the Journal of Neurotrauma) from the University of Miami's Miller School of Medicine. He has a Bachelor's degree in Economics from Loyola University Chicago, is a Wyncode graduate and was a journalist at the Miami Herald.