About this Event
DJ/Producer Craig Smoove has more than 15 years experience playing coast to coast and across the pond. He got his start DJing in Boston, where the style at the time was mostly hip-hop and very fast paced. At a young age Craig knew he wanted to be a DJ, so he bought his own equipment and hustled to break out as a DJ in downtown Boston venues.
Since Craig draws his greatest inspiration from the crowd, he will seamlessly modify his set from top 40 to hip-hop, from EDM to bass to trap based on their mood. Whatever the format, Craig's DJ style is upbeat and interactive, so you can expect the DJ booth and dance floor to be packed. This versatility has enabled Craig to play alongside such varied artists as: Post Malone, Ghastly, Ice Cube, Party Favor, 21 Savage, Kristian Nairn, Fetty Wap, Borgeous, Nas, Walshy Fire, Juicy J, Kygo, Busta Rhymes, Diddy, Dzeko, Bone Thugs N Harmony, Brillz, Jeremih, 12th Planet, Armin van Buuren, Manufactured Superstars, Vice and more.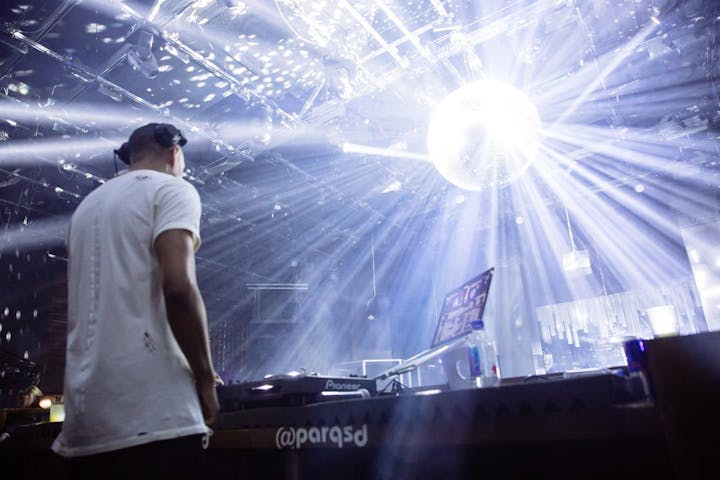 Parq is downtown San Diego's hottest nightclub. Parq features a 10,000 square feet main room, the largest HD LED wall on this side of the world (30 feet by 12.5 feet), aerial dancers, the industry's best hosts, 19 VIP tables and so much more...
Seeing is believing. #COMEPLAY at Parq, San Diego's newest playground!
FAQ:
This event is 21+.
Dress code is strictly enforced. Parq Nightclub is an upscale venue. Dress code is strictly enforced by Parq management. Board shorts, any shorts, or gym attire is not permitted. No sandals, flip flops, jerseys, gym shoes, sneakers, timberlands, or any work boots will be permitted in. No baseball caps, or hats of any kind. No ripped denim or baggy clothing. No gang affiliated colors or attire will be permitted entry. No lewd or lascivious acts will be tolerated and absolutely no drugs or drug paraphernalia. Parq Management reserves all rights to deny entry and enforce dress code. It's is our mission and goal to keep our guests safe and out of harm's way.
Tickets are non-refundable.
All attendees must have a valid ID.
MUST PRESENT HARD OR E-TICKET UPON ENTRY.