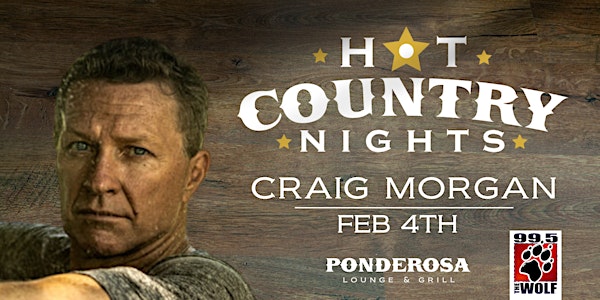 Craig Morgan - Hot Country Nights w/Ponderosa & 99.5 The Wolf
Ages 21+
Pondo Presents Craig Morgan
"I'm an American country boy who loves his country, his family and his God, and all of those things collectively dictate who I am."
When and where
Location
Ponderosa Lounge & Grill 10350 N Vancouver Way Portland, OR 97224
About this event
Craig Morgan
Craig Morgan has many homes. As a man of faith, he has refuge in his Church. As a father and husband, he's at home with his family outside Nashville. And as an Army veteran, he has a respected role within the United States military. On his latest album, God, Family, Country, Craig pays tribute to all three of those pillars while returning to the record label with whom he scored his first Top 10 single. That song's title? "Almost Home."
After 20 years as a chart-topping country music singer, songwriter and live performer, Craig returns to Broken Bow Records to release his first new music in nearly four years. But God, Family, Country, his ninth studio album, is a little different. It combines five new songs with some of the most powerful tracks he recorded for Broken Bow from 2002 to 2008, including "That's What I Love About Sunday," "Almost Home," and "God, Family, Country." It's past hits mixed with future signatures. And it's all Craig Morgan.
But Craig today is much different than the guy who released country-radio classics like the four-week Number One "That's What I Love About Sunday," the smash party anthem "Redneck Yacht Club," and their fellow fan favorites "International Harvester" and "Little Bit of Life." He still has an unquenchable spirit and joy for life, but he and his family have also known great loss: the death of their son Jerry in 2016. Instead of snuffing out Craig's artistry, however, the unimaginable tragedy led to him writing his most stunning song to date, "The Father, My Son and the Holy Ghost." The achingly personal ballad topped the iTunes all-genre sales chart in September and is the centerpiece of both God, Family, Country and of Craig's story itself.
Learn more about Craig Morgant by visiting his website!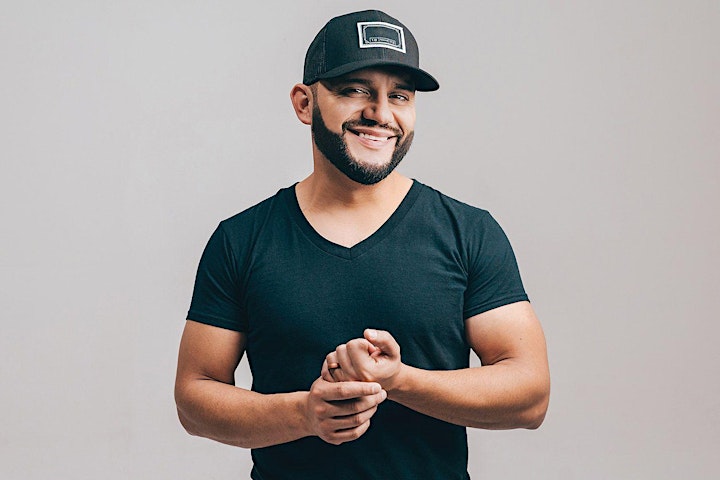 Frank Ray
Frank Ray is a former police officer, Texas chart-topper, and bilingual recording artist opening doors for a modern Latino Country movement. Growing up both enriched in his Mexican culture, three miles from the border in New Mexico and surrounded by Country music in Texas, Frank was immersed in the best of both worlds and has been harmonizing the two since. Described as "easygoing contemporary Country with pop-soul hooks and a dash of Southwestern spice" (Rolling Stone) Frank's music is a blend-drawing influences from '90s Texas Country, Latin, R&B and Pop. As an entertainer, Frank delivers engaging, high-energy performances that have a little something for everyone. It's with this cross-cultural appeal and his panorama of influences that the Los Angeles Times proclaims Ray "is looking to stretch Country music's cultural boundaries."
In the three short years since embarking on his musical journey full-time, he has racked up two No. 1 singles and three Top ten singles on Texas Country Radio, become a staff songwriter, landed Frank Rogers as his producer, signed a record deal with BBR Music Group/Stoney Creek Records and much more. In addition to being named an "Artist to Watch" by Rolling Stone, Ray has appeared on USA Network's Real Country, been profiled in the Los Angeles Times and on NBC's TODAY. He has also toured the nation and shared stages in support of artists like Luke Combs, Kane Brown, Brett Eldredge, Luke Bryan, Kip Moore, LANCO, Old Dominion, Hunter Hayes, and more. Following his just released EP "Getcha Some" and just in time for the holiday craze, the versatile entertainer is now cranking up the holiday spirit with his latest song, "Feliz Navidad," available now.
Learn more about Conner Smith by visiting his website!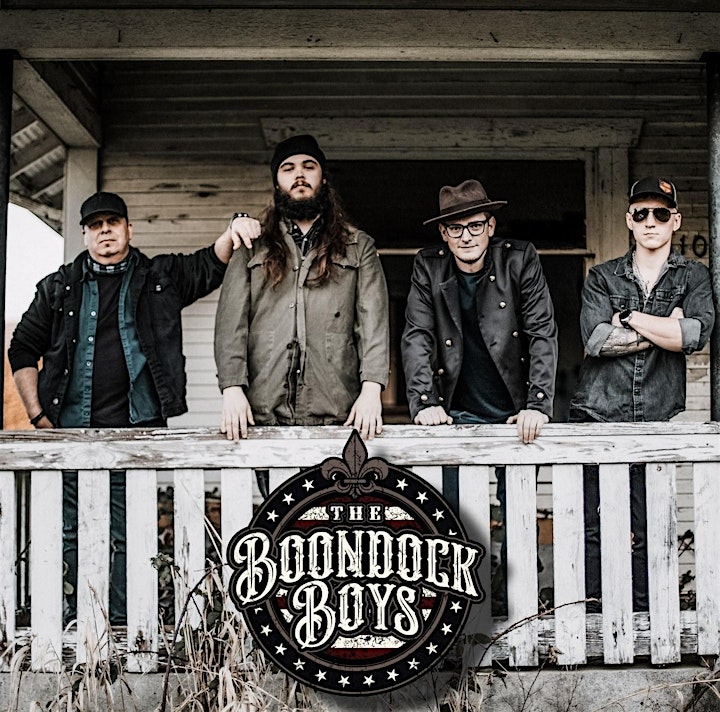 The Boondock Boys
This southern style rock and country band has everything to satisfy your musical palate from heartfelt originals to explosive covers.
From the hills of Grand Ronde, OR to the deep south of Loreauville Louisiana, this southern style rock and country band has everything to satisfy your musical palate with heartfelt originals and explosive covers from the past.
From a small town to a big sound.
The Boondock Boys are committed to making every show a guaranteed great time for all including our fans, new friends and family.
Get more info about The Boondock Boys here.
Take the elevator home — stay at The Portlander Inn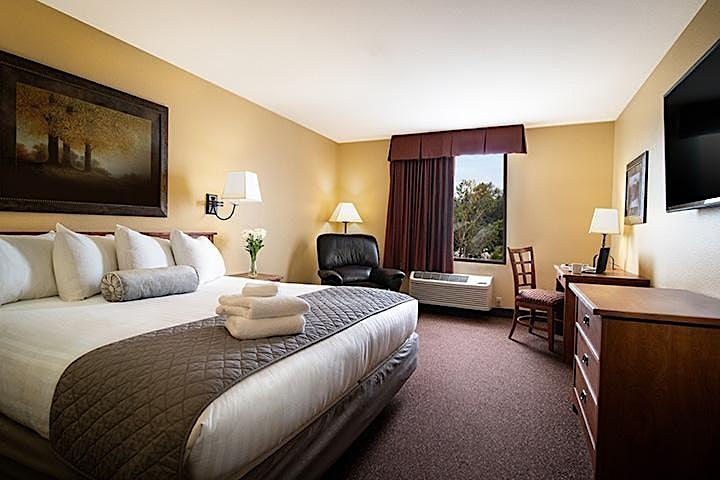 Why worry about how you're getting home when you can stay at our on-site hotel? The Portlander Inn welcomes you to Portland with the cozy feel of a true Northwest lodge. All 100 guest rooms offer refrigerators, microwave ovens, coffee pots, free wireless internet, direct-dial phones with voicemail and televisions with complimentary HBO and Showtime premium channels. Learn more and book your room here.
Event Policies:
All tickets are nonrefundable and nontransferable with the exception of event cancellation. Support acts are subject to change.
No re-entry permitted.
21+ event.
Questions? Check out the FAQs on the Ponderosa website for answers to the most common questions.