Craig McCullough's Nov. 11th Pre-Conference Session

Friday, November 11, 2016 from 9:00 AM to 12:00 PM (EST)
Event Details
9:00 am - 12:00 pm
Autism & Trauma Connections and Interactions - What Educators Need to Understand

A recent CDC (Centers for Disease Control) report states that 1 in 68 children have autism – an alarming 30% increase since 2012. The number is far more prevalent in males (1 in 42). Individuals with traits on the autism spectrum are at a high statistical risk of developing PTSD as well as other comorbidities that negatively impact their functioning level. As children, they are five times more likely to be bullied or abused than neurotypical individuals.
This session will help professionals in a school setting increase their awareness of the often hidden vulnerabilities with this growing group of children with hyper-reactive brains living in, what can be considered, an "aversive intense world." Since the research conducted from the Adverse Childhood Experiences Study there has been a heightened awareness of focusing on treating trauma more assertively. In fact, there are significant legal efforts demanding that school systems apply trauma-Informed practices. And with the increased prevalence of Autism Spectrum Disorder, schools are more challenged than ever to be autism spectrum-informed to best meet the needs of these students.
This information-packed seminar will cover:
Exploring the etiology of trauma and the nervous system.

Review of current research on the relation of trauma, the brain and autism

Types of traumatic exposure and impact to people with ASD

Effects and factors of bullying on students with ASD

Bridging the gap between autistic thinking and the neurotypical mind.

The difference between psychosis and the autistic world.

Examples of how these Symptoms can play Out in a school setting – with sometimes tragic results but also with magnificent outcomes.
Interventions addressing the following:

Transitions

Sensory processing challenges

Receptive and expressive delays

Meltdowns

Deep defense mode

Over-consumption of gaming
Learning Objectives:
This session will help you:
Identify connections between the effects of trauma and ASD

Create solutions and interventions for the traumatized autistic child addressing

difficulties with transitions, sensory processing, and other environmental stressors

Provide improved linkage of schools with mental health and other agencies supporting the developmentally challenged
---
ABOUT THE PRESENTER: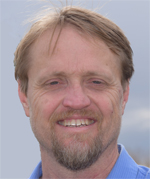 Craig McCullough has been a counselor educator for the past 20 years working with children and families in various settings. These have included schools, residential day treatment facilities, inpatient hospital programs, community-based models and a traditional psychotherapy practice. He has specialized using various trauma-focused approaches. With the rise in the diagnosis of autism, Craig became more exposed to clients who were on the spectrum. He soon discovered the conventional wisdom surrounding autism to be not entirely adequate in appropriately treating the social and emotional struggles of this population. His family has also been given the challenge and privilege of raising a daughter diagnosed with Asperger's – which has provided him additional insights.
When & Where

The Westin Harbour Castle, Toronto
1 Harbour Square
Toronto, ON M5J 1A6
Canada

Friday, November 11, 2016 from 9:00 AM to 12:00 PM (EST)
Add to my calendar
Organizer
Developmental Resources Conferences
AccuTrain's Developmental Resources division is a leader in providing instructor-led continuing education. Calling upon nationally renowned authors and experts in the areas of relational aggression, behavior management, groundbreaking teaching strategies, working with students with emotional/behavioral challenges, school safety and innovative counseling techniques, Developmental Resources offers a host of webinars, public seminars, on-site training options and national conferences.
For questions about this event, email pd@accutrain.com or call 800-251-6805.
HOW TO REGISTER:
We also accept registration forms and school purchase orders by:
Fax: 888-372-6061
Mail:
AccuTrain/Developmental Resources
208 Ash Ave., Suite 103
Virginia Beach, VA 23452
Email: pd@accutrain.com

Craig McCullough's Nov. 11th Pre-Conference Session