Craig Larman | Los Angeles | Certified LeSS Practitioner | LeSS | Dec 2020
About this Event
HEALTH PRECAUTION UPDATE:
This course is designed to be an in person course. The venue listed has COVID precaution/health safety plan in place. However, given the fluctuating health guidelines situation, Full Refunds will be given to anyone who registers but the course get ends up getting cancelled or modified to the point where they cannot participate.
Learn with  Craig Larman—the co-creator of LeSS—in this 3-day highly-participative course. Participants (senior managers, product developers, ...) explore a deep understanding of LeSS, Large-Scale Scrum, for lean & agile development with many teams working together on one product. We explore adoption, new organizational design, systems thinking & optimization, the role of management, and concretely how to work together in a Sprint at scale in terms of coordination, architecture, planning, and more.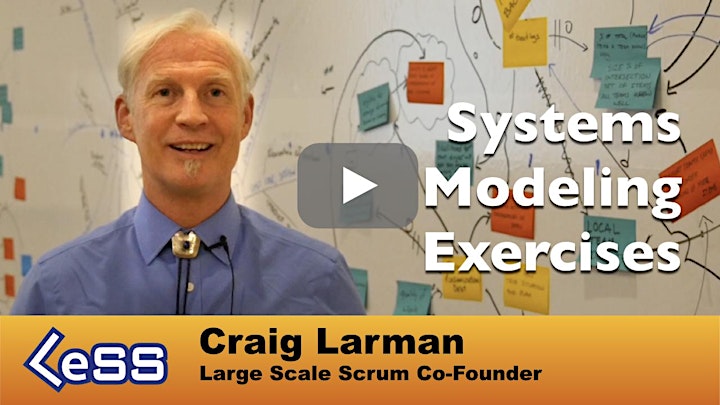 (Aside, but noteworthy: Course runs until 17:30 on day 3; for certification, full attendance required)
(Course location is within 45 minutes of LAX and Burbank Airports)
Critically, we explore the Big Idea of more with LeSS: simplifying & descaling over "scaling", or... scaling product development by descaling the organization.
Perhaps most importantly and interestingly, this course runs mostly as a series of "at giant whiteboards" deep-thinking exercises involving systems modeling in small teams to explore why, so that people can own the ideas by discovering them for themselves, rather than "renting" the ideas. A focus on why and owning not renting are important elements of LeSS and how it's learned, and Craig emphasizes this in the course learning experience.
Join Larman for a deep dive into more with LeSS, based on his long experience with LeSS adoptions.
Feedback from previous courses
"It was inspiring to discuss Large-Scale Scrum with Craig Larman. The content of the course was top-notch." – Steve Alexander
"The delivery was outstanding and the supporting material vast and detailed." – Simone Zecchi
"The best course I have ever been on. Totally blown away." – Simon Powers
In addition to course material, each participant will also receive 2 books on LeSS:
Large-Scale Scrum: More with LeSS
Scaling Lean & Agile Development: Thinking and Organizational Tools for Large-Scale Scrum
Click below for Debriefing Systems Modeling video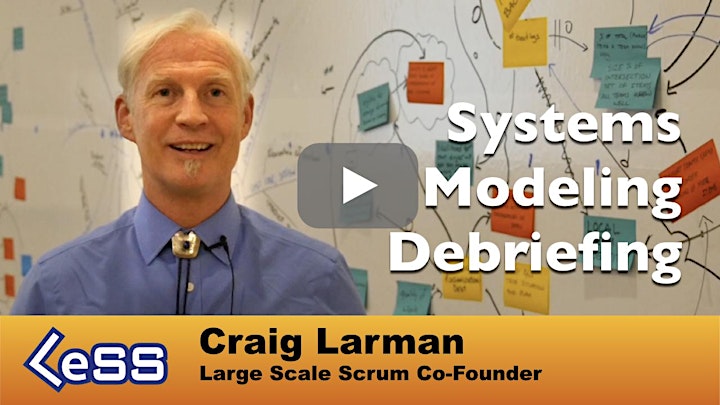 Agenda :
LeSS Overview
descaling and simplifying over scaling: more with LeSS
LeSS principles, frameworks, guides, experiments
two LeSS frameworks: basic & LeSS Huge
Adoption
pre-adoption: building interest
the adoption guides
3 principles
getting started
scope of first adoption
stories of LeSS adoptions 
Local Optimization & System Optimization 
local versus global systems optimization
local optimization in backlogs
local optimization in product definition
local optimization in planning
local optimization in in analysis & design
local optimization in programming
Product Definition 
redefining the scope of product, and the impact on global optimization
portfolio management
Why LeSS?
shu-ha-ri and frameworks
empirical control
why "More with LeSS"?
systems optimization
occupational psychology
LeSS Sprint 
preparation before first Sprint
Sprint Planning with many teams
coordination & integration: from communities to architecture
scaling Product Backlog Refinement
scaling the Sprint Review & Retrospective
multi-site development
LeSS Huge Framework
Requirement Areas
Area Product Owners
role of Overall Product Owner
Area Backlogs
adoption
More on LeSS Roles
Managers in a LeSS organization
Scrum Masters at scale
Product Owner in LeSS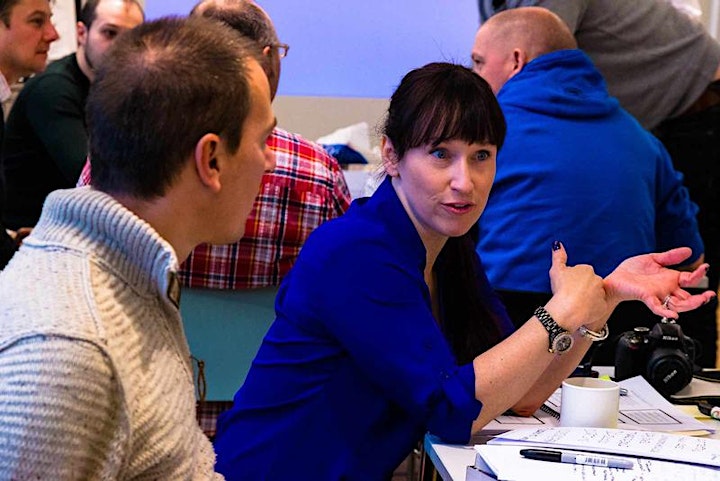 Details :
After successful course completion (attending full-time, etc)...
All participants will be a Certified LeSS Practitioner and will get an account on less.works. Here you can find:
(free) digital versions of the first and third LeSS books
more LeSS learning (videos, etc)
the course handout PDF and photos of everything created within the course that was on the walls
contacts of all course participants
a course certificate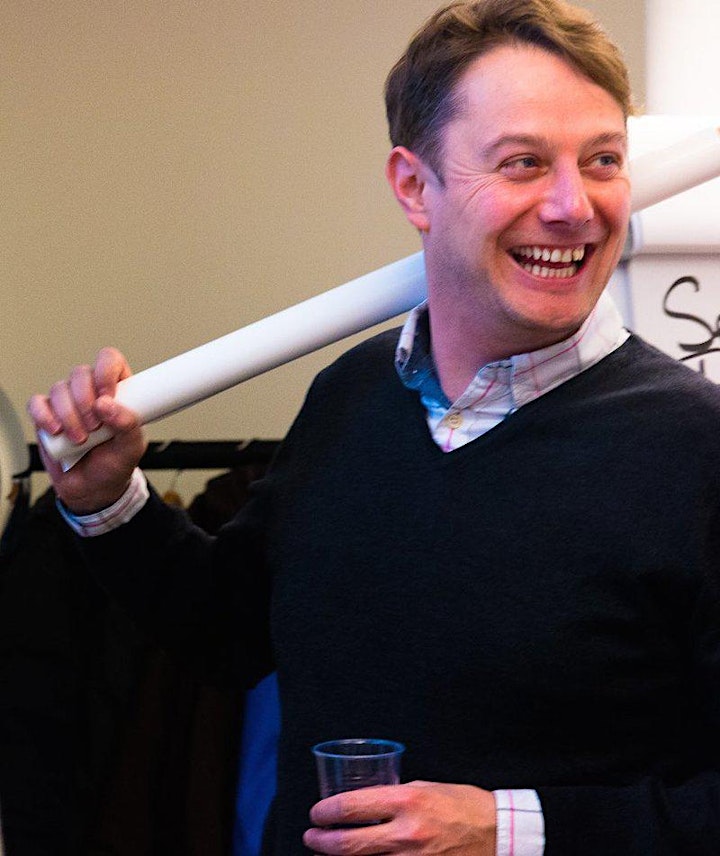 Details :
Price: $2,699 USD
Early Bird Price: $2,299 USD 
Additional Price Information: group discounts available
NOTE: class will meet from 8:30AM to 17:30PM all three days including day 3. Please arrange your schedule accordingly. Participants MUST plan to stay until precisely 17:30 on day *3* i.e., 17:30 on ALL days.
Craig Larman, cofounder of LeSS, and the trainer for this course, has partnered with Rocket Nine Solutions, a Southern California-based agile training and coaching consultancy led by Scott Dunn, CST, to host this course. Please refer any logistical questions about this training to our training coordinator whose contact information can be found below. Course content related information can be found on LeSS.works. This particular Large Scale Scrum class is listed here.
Rocket Nine Solutions stands out in the marketplace of Agile training and coaching organizations because we choose to focus on building up our local communities. We sponsor and participate in our local agile meet-ups and conferences. We strive to build up a local talent pool of coaches in an effort to come alongside our clients implementing Agile transformations. We offer a complete range of Agile training from the C-suite and management to team leads and developers. We cover Agile mindset, Scrum process, and hands-on Agile technical practices like Extreme Programming. We partner with top-notch trainers who are leaders in the global marketplace to provide the highest quality training for our clientele. All of our courses are taught interactively with an emphasis on learner engagement. Please click here to learn about our founder Scott Dunn's background and why he is so passionate about agile.
Rocket Nine Solutions offers:
Scrum Master Training Product Owner Training
Scrum Master Training in San Diego Product Owner Training in San Diego
Scrum Master Training Los Angeles (near LAX)
Certified Agile Leadership Training
Looking for Private Training?
For private certified or agile overview training, assessments, or management or team building workshops, please click here to contact us.
About Rosa Media Productions
Rosa Media Productions is the marketing and training logistics management licensee for this Rocket Nine Solutions course. Rosa Media Productions provides video studio consulting, online course creation, and content marketing video production services for the product development corporate training and public education markets.
Cancellation Policy - Reschedule to another of our classes anytime, or cancel anytime up to 7 days before class for 100% refund. Fewer than 7 days notice will result in a 75% refund to cover hard costs. No-shows or move/cancellation requests on day of class are non-refundable. For minimum learning experience, the course must run with a minimum five registrants. If fewer than five are registered, the class may be cancelled three to seven days in advance, and attendees will be offered seats in the next Rocket Nine Solutions classes in the area or a full refund.
Please be aware that Rocket Nine Solutions may choose to record electronic and traditional media (e.g., photographs, video, audio footage, testimonials) at this event and attendees may appear in these recordings. By submitting a registration for yourself or someone else, or by attending this event, you grant permission for Rocket Nine Solutions to store those recordings in a database and to use them in future print, electronic, or other visual media for educational and promotional purposes. If you do not wish to grant permission, please contact the event coordinator listed below prior to attending the event.
If you need assistance with other logistical details of the class, larger group rates (6 or more), etc., please contact Cliff Rosa at cliff@rocketninesolutions.com or call 714-699-4679.