Craig Bickhardt with special guest Rachael Kilgour

Saturday, September 16, 2017 from 8:00 PM to 10:30 PM (EDT)
Event Details
The Ethical Culture Society of Bergen County
687 Larch Avenue
Teaneck, NJ 07666
For more info: www.ethicalbrew.org or call, 201-836-5187
 ETHICAL BREW is a live music venue located in Teaneck, NJ, dedicated to serving up a quality blend of folk & indie performers in an intimate and welcoming environment. Fifty percent of the proceeds from each show are allocated to funding worthy social action projects and charities selected by the Artist. The remaining 50% fund progessive projects of the Ethical Culture Society of Bergen County. Past beneficiaries include whyhunger, Edeyo Foundation (Haiti), Heifer International, Bergen County Sanctuary Committee, Ramapo-Bergen Animal Sanctuary, Doctors Without Borders, Earthjustice. 
Ethical Brew is proud to present Live In Concert:
Craig Bickhardt with special guest Rachael Kilgour
Proceeds from this performance will be donated to: Freedom Valley Disability Center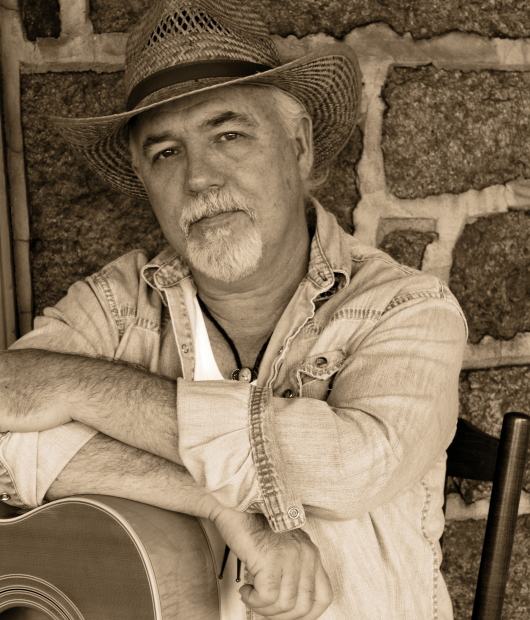 Craig Bickhardt
Craig Bickhardt's songs have been recorded by over 150 artists worldwide including Ray Charles, Johnny Cash, B.B. King, Alison Kraus and Kathy Mattea. His songs appear in three films including Tender Mercies, Switchback and At Close Range, as well as the TV shows Hidden Palms, Wildfire and Huff. He has received nine ASCAP awards and four R.I.A.A. Platinum Album Awards for his songs which include four #1 hits and 15 Billboard charting songs
From the boisterous club scene of Philadelphia to the country-rock milieu of Los Angeles to the picking parlors of Nashville, Craig Bickhardt has immersed himself in the sights and sounds of American music. His music reflects a life lived as a rock band lead singer, a solo troubadour, a dedicated songwriter, a husband and a father. Dreams, heartaches and hard-earned lessons have fed his creativity. There is no other way he could have written the eloquent, often bittersweet songs that have become his trademark.
As a singer/songwriter of the old school, you can hear echoes of such sixties folk revival artists such as Tom Rush, Gordon Lightfood and Eric Andersen in his work. Also critical to Craig's art, is his virtuosic guitar work interweaving folk, blues, country and ragtime influences into a unique whole.
As an artist and perfomer, he has recorded for Warner Brothers and Capitol Records, appeared on Austin City Limits and Mountain Stage and has shared the stage with Bruce Springsteen, Hank Williams Jr., Judy Collins, Stephen Stills and Kathy Mattea. He also took first place in the 2006 International Acoustic Music Awards. Craig has released three CDs on Stone Barn Records.
Here's the buzz on Craig Bickhardt...
"His music is a blend of folk, country and pop, accented by his fluid acoustic guitar and its exquisite craftsmanship and feeling play beautifully against the smart and literary quality of his lyrics."
-- Nick Cristiano, The Philadelphia Inquirer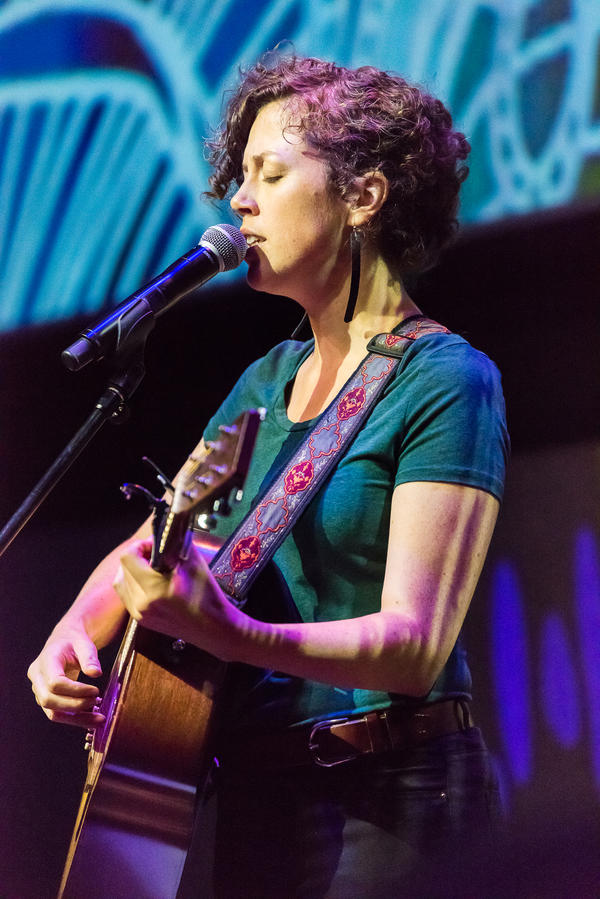 Rachel Kilgour 
Rachel Kilgour is a Minnesota-based songwriter and performing artist whose sincere, lyric-driven work has been called both "brave and humane". The 2015 grand prize winner of the esteemed international NewSong Music Performance & Songwriting Competition and 2017 winner of the Kerrville Grassyhill New Folk Contest, Kilgour has been featured at NYC's Lincoln Center and by the ASCAP Music Cafe at the Sundance Film Festival. A versatile performer, Kilgour has shard stages with the likes of indie artists Halley Bonar & Jeremy Messersmith as well as folk legends Greg Brown, Cheryl Wheeler and Lucy Kaplansky.
Kilgour's third album, Rabbit in the Road on NewSong Recordings was released in March 2017. It was produced by Catie Curtis, engineered by Crit Harmon in his home studio and mixed by Gar Ragland at Echo Mountain Recording Studios in Asheville, NC. The album takes an intimate and often painful look at her failed marriage and loss of family. Kilgour's writing and delivery cut deep with resolute simplicity. Sorrow, rage, resilience and compassion exist side by side within a series of honest and memorable melodies. The collection of work stands tall on a foundation of vulnerability and opens the door to moments of profound connection.
Here's what music insiders are saying about Rachel Kilgour...
"...a heartfelt slice of master-crafted indie folk brimming with the battle-tested capacity to endure the worst in others."
-- Chris Payne, Billboard
When & Where

The Ethical Culture Society of Bergen County
687 Larch Avenue
Teaneck, NJ 07666


Saturday, September 16, 2017 from 8:00 PM to 10:30 PM (EDT)
Add to my calendar
Organizer
Ethical Brew is a live music venue located in Teaneck, NJ, dedicated to serving up a quality blend of live music and social action in an intimate and welcoming environment. Ethical Brew is an all-volunteer organization. Fifty percent of the proceeds from each show are allocated to funding worthy social action projects, charities, organizations and progressive causes selected by the Artist. The remaining 50% helps to fund initiatives of the Ethical Culture Society, a non-profit organization.