Description
All your pizza dreams are coming true! Join us for a pizza party filled with felt pizza crafts and real pizza eats! Event fee includes materials and instruction to design one felt pizza pennant, a pizza clip/brooch, real pizza from Fist of Flour, and a goody bag! Ages 8+; younger crafters must be accompanied by a grown up.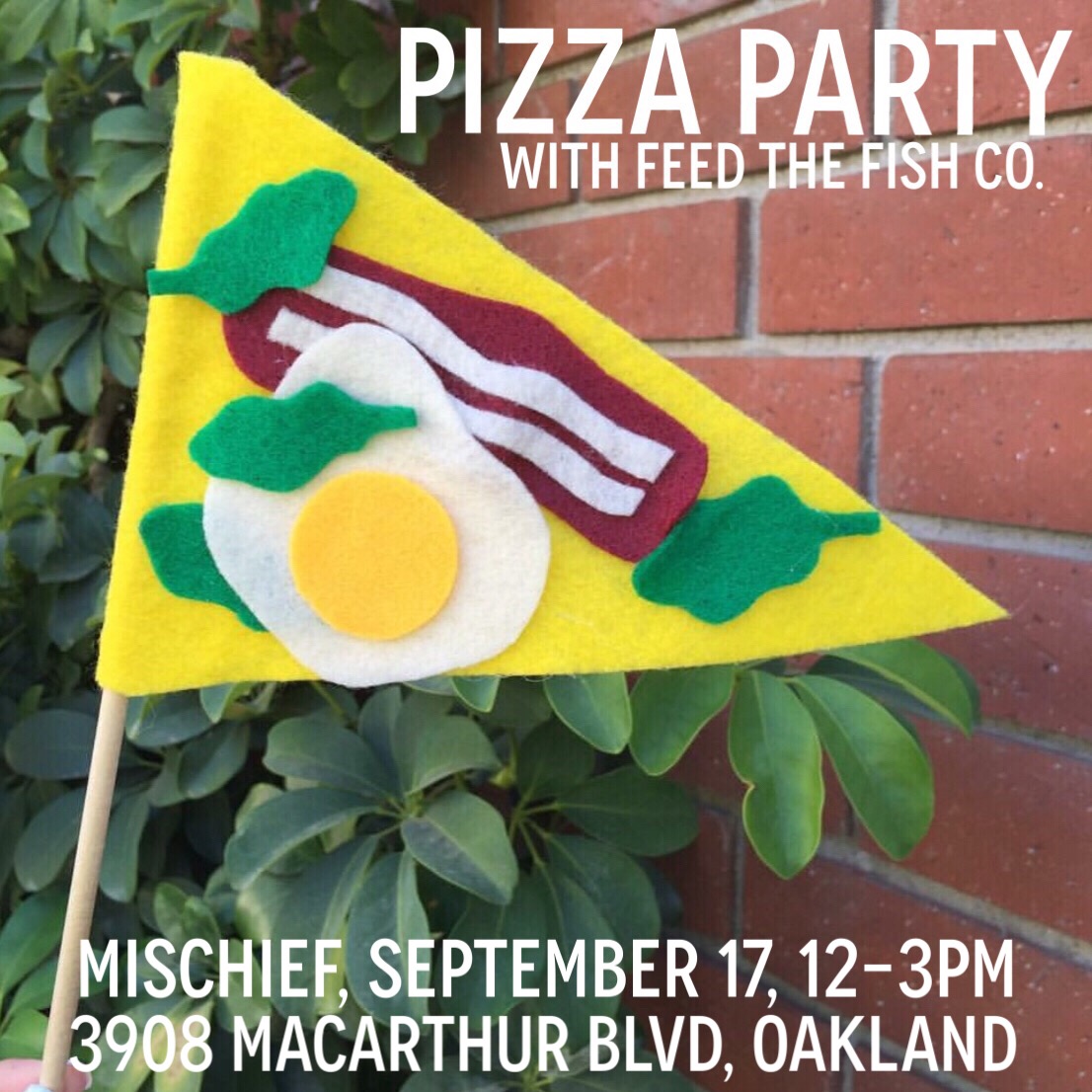 We're making pizza pennants! In this beginner level felt crafts workshop participants will design their very own slice of felt pizza, perfect for waving around in times of hanger or for photo-prop emergencies. Keep it classic with pepperoni or get fancy with arugula and sun-dried tomatoes.
We're making pizza clips, too! Because we should be allowed to wear our favorite food group wherever we go. Make a clip for your hair, your blazer, or your bag. Pizza looks good on you.
Skill requirements: No previous crafting experience required. Hot glue and scissors are used in this workshop.
Date and Time
Location
Refund Policy