Description
Join us around a table to make a gift as a form of campiagning for mental health services using the quiet and creative tool of handicrafts. All will become clear on the night!:) No craft skill needed. You will recieve support from the founder of Craftivist Collective Sarah Corbett in collaboration with your Mind shop manager Chiara. Snacks and juice provided as well as chilled out music.
The collaboration is a 'gentle protest' approach to craftivism; encouraging quiet, reflective crafting to produce something beautiful and useful to give to your MP to encourage them to use their power for good.You will recieve an ethically made craft kit to use with everything you need inside and all profits going to support Mind, the charity to continue their great work. Your crafted objects have the potential to bring about real change in the world, one stitch at a time.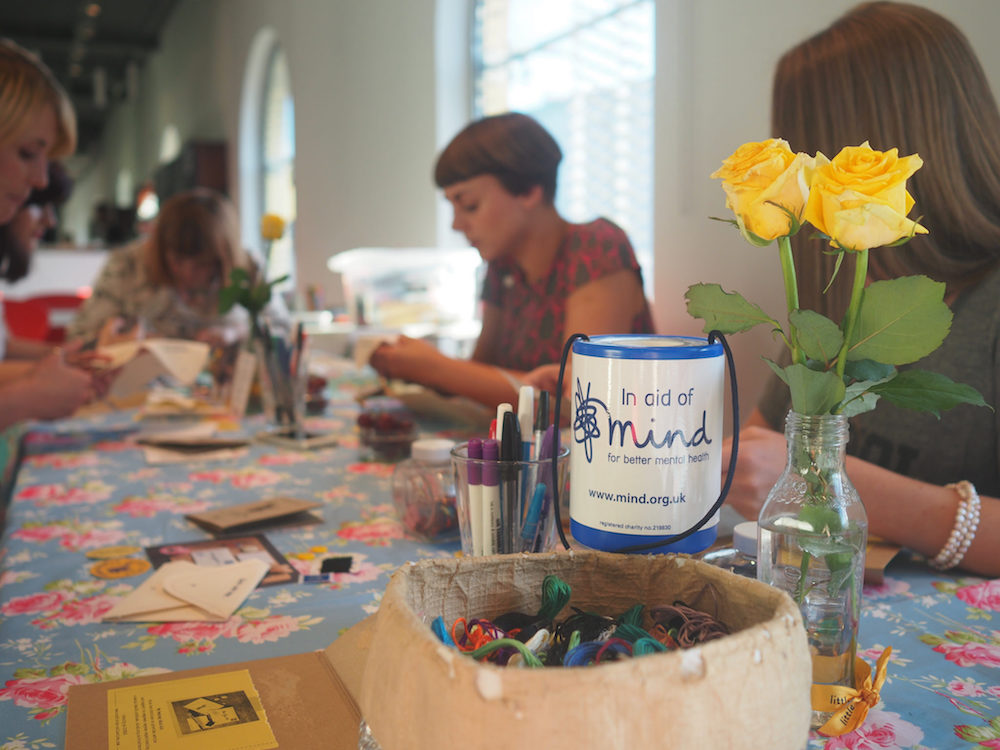 MPs receive so many petition cards and emails every day it can be difficult to have your campaign noticed. Not only do these hand stitched bespoke envelopes attract attention from MPs and their staff with the time and care spent making this beautiful objects but the encouraging and thoughtful handwritten note inside asking for health equality engages politicians hearts and hands as well as their head and help the craftivist become critical friends with their local MP rather than aggressive enemies. I'm so proud of these kits and that 100% profits go to help mind continue their important service work as well as campaign in a loving way for more from our UK Government in the area of mental health.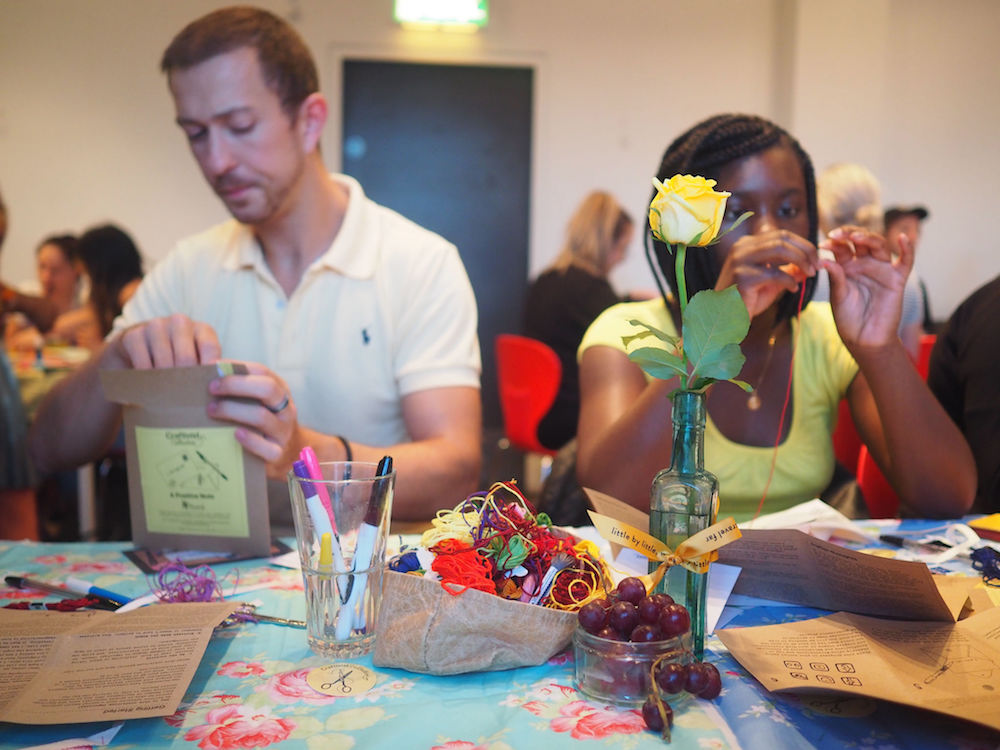 Karen Bolton, Head of Community & Events Fundraising for Mind, said:
"We're delighted to have collaborated with Craftivist Collective to create the 'A Positive Note' kits. We're in a time of unprecedented momentum around mental health, with more and more people feeling able to open up about their mental health and seek support. This rise in demand does, however, mean that services are being stretched to breaking point after years of underfunding and three in five people with a mental health problem are not currently getting any treatment or support at all. We want to draw on the power of crafting to get a positive message to MPs to encourage them to help the Government fulfil their commitments of putting mental health on an equal footing to physical health."