Refund policy
Refunds up to 7 days before event
Eventbrite's fee is nonrefundable.
A workshop for powerfully communicating who you are and what you do!
About this event
"So, what do you do?"
This is the question that so many of us dread — whether you're building professional connections, updating the About Me section of your website, or answering this question as part of a podcast interview.
Without an answer to this question that feels genuine, passionate, and powerful, it's easy for "What do you do?" to spiral into the deeper existential crisis of "Who am I?"
What if there is a powerful way to answer this question and pitch yourself with confidence, strength, and joy? By telling your story, you will have stand-out answers to status quo questions, plus you'll inspire others, and create meaningful connections.
In this two hour workshop you'll:
Learn how storytelling enables you to promote yourself and your work in a way that feels good because you are proud of it and confident in its ability to help others understand themselves in a whole new way.
Increase your comfort level in wanting to be seen for all parts of who you are — personally and professionally.
Gain clarity for what kind of stories do you want to tell and why
Trust how your creativity will support you in communicating naturally, effectively, and with impact.
By the end of this session, you'll have a starting point for powerfully communicating who you are, what you do and what you stand for. You'll leave motivated to answer status quo questions in a stand-out way, showcasing your expertise and shining a light on your personal and professional brilliance.
About the instructor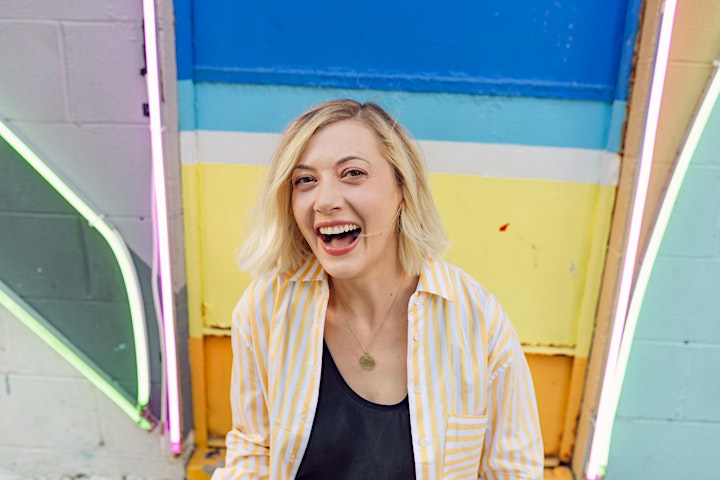 Hillary Rea is the founder of Tell Me A Story, a communication consulting and coaching business that trains multi-passionate entrepreneurs, mission-driven leaders, and committed change-makers on how to use the art of storytelling as a powerful communication tool.
She's worked with leaders across industries — social justice nonprofits, women-owned small businesses, tech start-ups, and Fortune 500 companies — to communicate an authentic narrative through 1-on-1 Crafting Your Narrative programs (now fully virtual) and the long-running Tell Me A Story Live Show (currently on hiatus).
Hillary graduated from New York University with a degree in Vocal Performance and holds a certificate in Audio Documentary from Duke University's Center for Documentary Studies. She is an award-winning storyteller (NYC Moth StorySLAM winner and 2019 Rad Award for Storyteller of the year), was an artist-in-residence at Elsewhere in Greensboro, NC, and a recipient of the 2016 Independence Foundation Fellowship in the Arts.
In addition to running her own business, Hillary is the producer and host of Rashomon - a long-form narrative storytelling podcast where one family tells every side of the same story.
----
Workshop Details:
We have always subsidized our community workshops to make them accessible as possible. You'll notice there are two ticket tiers for this workshop. If you are able to pay the standard ticket price, we ask that you do so. If paying the standard price would make this workshop inaccessible to you, we encourage you to pay the reduced solo rate.
Upon registration, you will receive instructions on how to join the workshop. You will also be added to a calendar invite and will receive a final reminder 24-hours in advance.
This will be an interactive workshop. We ask you to take the call in a place where you can have your video on and speak openly. The workshop will not be recorded.
By registering for this workshop, you are agreeing to abide by our Code of Conduct.