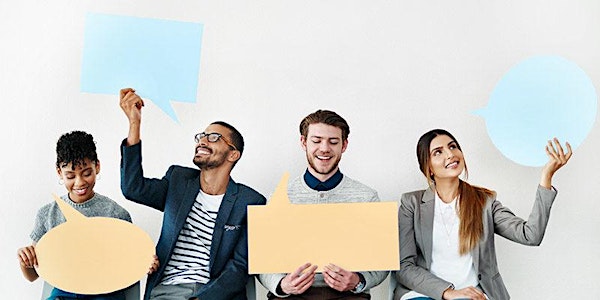 Crafting Your Effective Communication
Craft your speaking effectively. Come join us for a night of panel speakers and a question-and-a session!
About this event
Ever wonder if your message is what you meant to say? Did you compel your audience to action? Effectively communicating influences our professional and personal lives. We present you with skills tonight for crafting the message you are trying to communicate.
The meeting takes place August 18th, 6:30pm-8:30pm PDT.
We will be opening the meeting at 6:15pm PDT for socializing before the event starts promptly at 6:30pm PDT. Register soon so that you will receive the Zoom meeting information email that goes out at 2:00pm on the day of the event!
Presented by Sound Advice Toastmasters, an advanced Toastmasters club.