Description
For decades the game and film industry in Sweden have been crafting imaginative and vivid worlds for audiences all over the world. Now it's time for them to meet.
Crafting Worlds is a two day event on December 6-7 where world builders from film, games and other media meet to be inspired and learn from each other.
We will be covering topics like how to create worlds and franchises that span across different media, how games and film are produced, what you need to know when developing new intellectual property for film and games and more!
Program
Day 1 - December 6
13:00 - 13:20 Introduction
13:20 - 14:20 World Building
14:20 - 15:00 Fika break
15:00 - 16:30 Scriptwriting for movies and games
16:30 - 18:00 Keynote - Stephan Bugaj - dj2
18:00 - 22:00 Game Developer Meetup and Mingle @Slagthuset

Day 2 - December 7
09:00 - 10:00 IP-rights - Do's and don'ts
10:00 - 10:20 Fika break
10:20 - 11:30 Financial- and company structures
11:30 - 12:00 Wrap-up
Confirmed speakers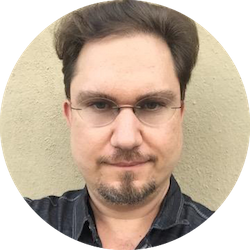 Stephan Bugaj - dj2 Entertainment
Stephan Bugaj is a transmedia creator with over twenty years of experience including recent work at Telltale Games leading all writing and directing for Game of Thrones, The Walking Dead season two, The Wolf Among Us, and Tales From The Borderlands. His prior twelve years at Pixar Animation Studios working on The Incredibles, Ratatouille, Wall-E, and Brave gave him expertise in all aspects of production, including co-creating and co-writing two development projects. Stephan's current Film/TV projects include Life is Strange (Legendary); Sonic the Hedgehog (Paramount); We Happy Few (Gold Circle); Little Nightmares (Agbo Films), and Sleeping Dogs (Original Films). He is also an executive producer of the Wild West Online MMO game.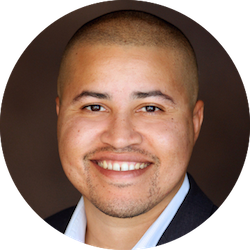 Dmitri M. Johnson - dj2 Entertainment
Dmitri co-founded dj2 Entertainment in 2011, serving as CEO/Producer, following stints at New Regency, The Gotham Group, and Union Entertainment. Dmitri has packaged, developed, and sold live-action, unscripted and animated projects to 20th Century Fox, Legendary, Lionsgate, Paramount, Blumhouse, Sony and Universal and others. Dmitri executive produced the Skulls of the Shogun animated series (Legendary/Nerdist); Rubicon, based on the graphic novel by Christopher McQuarrie (Mission: Impossible, Jack Reacher), for Machinima; the Hawken live-action/CG promotional shorts for Meteor Entertainment; and the live-action/CG Sword of Souls short films for game publisher, China Mobile Gaming Entertainment. Dmitri's current Film/TV projects include Life is Strange (Legendary); Sonic the Hedgehog (Paramount); We Happy Few (Gold Circle); Little Nightmares (Agbo Films), and Sleeping Dogs (Original Films). He is also an executive producer of the Wild West Online MMO game.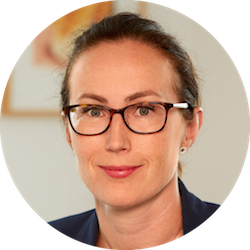 Jennie Kastberg - KASTBERGADVOKAT
Jennie is a lawyer, specialized in intellectual property law. She works with Swedish and international clients within a number of sectors but focusing on media and entertainment. She has many years of experience of complex multi-party agreements and consults businesses in all legal issues that arise in connection with business transactions and partnerships such as licensing agreements, co-production agreements, distribution agreements and legal strategies. For nearly fifteen years, she has assisted film makers and film producers, many of whom had great success internationally. Jennie regularly lectures on intellectual property and commercial contract law at, among other places, Lund University. Jennie is the founder of KASTBERGADVOKAT, a high end boutique law firm specialized in business law, commercial contracts and intellectual property law.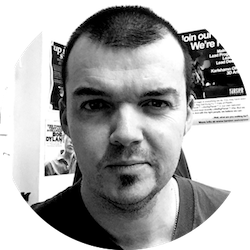 Dave Mervik - Tarsier Studios
Dave has been in the games industry since 2001; after 2 weeks work experience accidentally turned into a 16-year long career. Over the years he has written for games such as Lego Rock Band, LittleBigPlanet, Little Nightmares, and Statik. He has always watched way too much TV and movies, but having been Tarsier Studios Narrative Designer for the last 7 years, he now at least gets to call it research.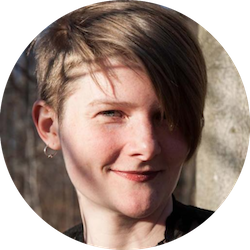 Jana Sloan van Geest - Guerrilla Games
Jana Sloan van Geest is a game writer working at Guerrilla Games in Amsterdam. Her writing credits include Assassin's Creed: Origins for Ubisoft Montreal and Battlestar Galactica: Squadrons for Ludia Montreal. She has been working in professional story development for more than fifteen years, with a career in theatre prior to her transition into the video game industry. Jana's career maintains a particular focus on mentorship; she has been highly active as an organizer in the Montreal games community, where she hosted a monthly indie project development event and founded an incubator program for aspiring game writers.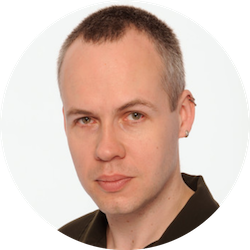 Anders Banke - Film Director
Graduating from the film direction faculty of the Russian State Institute of Cinematography in 1996, Anders Banke made his feature film debut with the teenage-vampire-horror-comedy Frostbite, which won multiple festival awards, and is also the first horror film ever to be screened in North Korea (!). Next up was Russian action film Newsmakers, shot in Moscow and Sweden, which premiered on 350+ screens all over Russia and the former Soviet Union in 2009. This was followed up by record breaking action-horror-thriller-sci-fi series Chernobyl: Exclusion Zone (2014), for TNT National Television. He directed the 8 x 45 min episode series in its entirety, and the first two episodes of Season 2, that premiered in November 2017. He is currently directing 4 x 45min episodes of fantasy drama "Accidental Witches" for Novy Kanal in Ukraine. His work combines a visual flare and a firm handling of all kinds of visual effects (CG as well as physical FX) with a deep understanding of storytelling and bringing the best out of actors, both seasoned stars and young talent.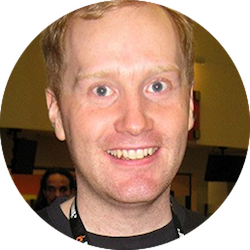 Thomas Grip - Frictional Games
Thomas Grip co-founded Frictional Games in 2009 and has since then released games such as Amnesia: Dark Descent and SOMA. At the studio he acts as manager, programmer and designer. He also enjoys ranting about interactive storytelling and design, and often writes essays and gives lectures on these topics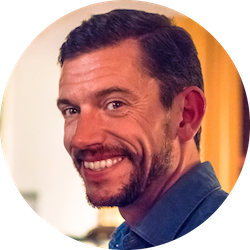 Fredrik Olsson - Frictional Games
Fredrik joined Frictional Games in 2015. Before that he worked as a producer at Tarsier Studios, founded and ran his own small game studio and worked as a team manager in the IT consultancy sector. The diversity of company sizes and roles has given Fredrik a broad range of experience compiled from having had to - navigate a large and traditional international environment - founded a small studio and created a unique Football MMORPG (Footballidentity) from scratch - worked as a producer on Tearaway Unfolded - and now, running most of the operational aspects of Frictional Games. An extract of areas that Fredrik has experience from and to some degree still touch upon on a weekly basis are business development, project management, company processes and organisation, HR, company culture, finances, PR and Marketing, publishing and game design.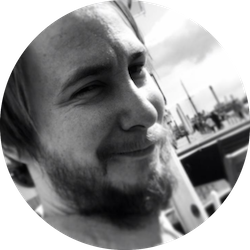 Jonas Tarestad - Writer
In 2012 Tarestad wrote the script for the critically acclaimed folklore horror game Year Walk that has been released on iOS, PC, MAC and Nintendo Wii U. In 2013 he wrote the BAFTA-nominated DEVICE 6, a surrealistic thriller, a hybrid between adventure game and e-book that received rave reviews. The Sailor's Dream was released in 2014. It was part game, part radio play and part folk-rock concept album. Currently he writes a TV-series for Brain Academy, cultivates his indiscriminate vinyl collection and professionally lends out books to strangers.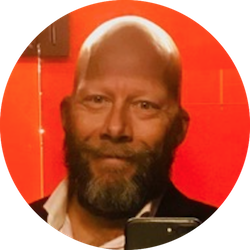 Jonas Sörensson - Way Creative Films
Jonas is one of the founders of Way Creative Films AB and has produced films and television series since 2005. Including the US-shot feature films "New York Waiting" and "Framily", the comedy "10,000 hours" and the acclaimed Indie film "How to stop a wedding." Jonas was also producer for SVT's Christmas Calendar "The Mystery of Greveholm 2" and several series for SVT's childrens channel.
Made possible by

Southern Sweden Film Producers Association
Region Skånes kulturförvaltning