Description
Join us as we kick off our 11th year of Craftin' Outlaws!
Beat the crowds and get first dibs on all the handcrafted goods by purchasing an Early Bird Pass for our Holiday Show!
Early birds get to enjoy an hour of shopping before doors open to the general public.
No waiting in lines. Step right up to the front door at 11AM and start your shopping experience early.
With your entry comes this special gift. A limited edition DIY embroidery kit created by Craftin' Outlaw, The Hoop and Needle. Embelish our sassy cowgirl with your own flair or use the hoop included to create an easy wall hanging. No experience neccessary. Hoop, embroidery floss, needle and instructions included.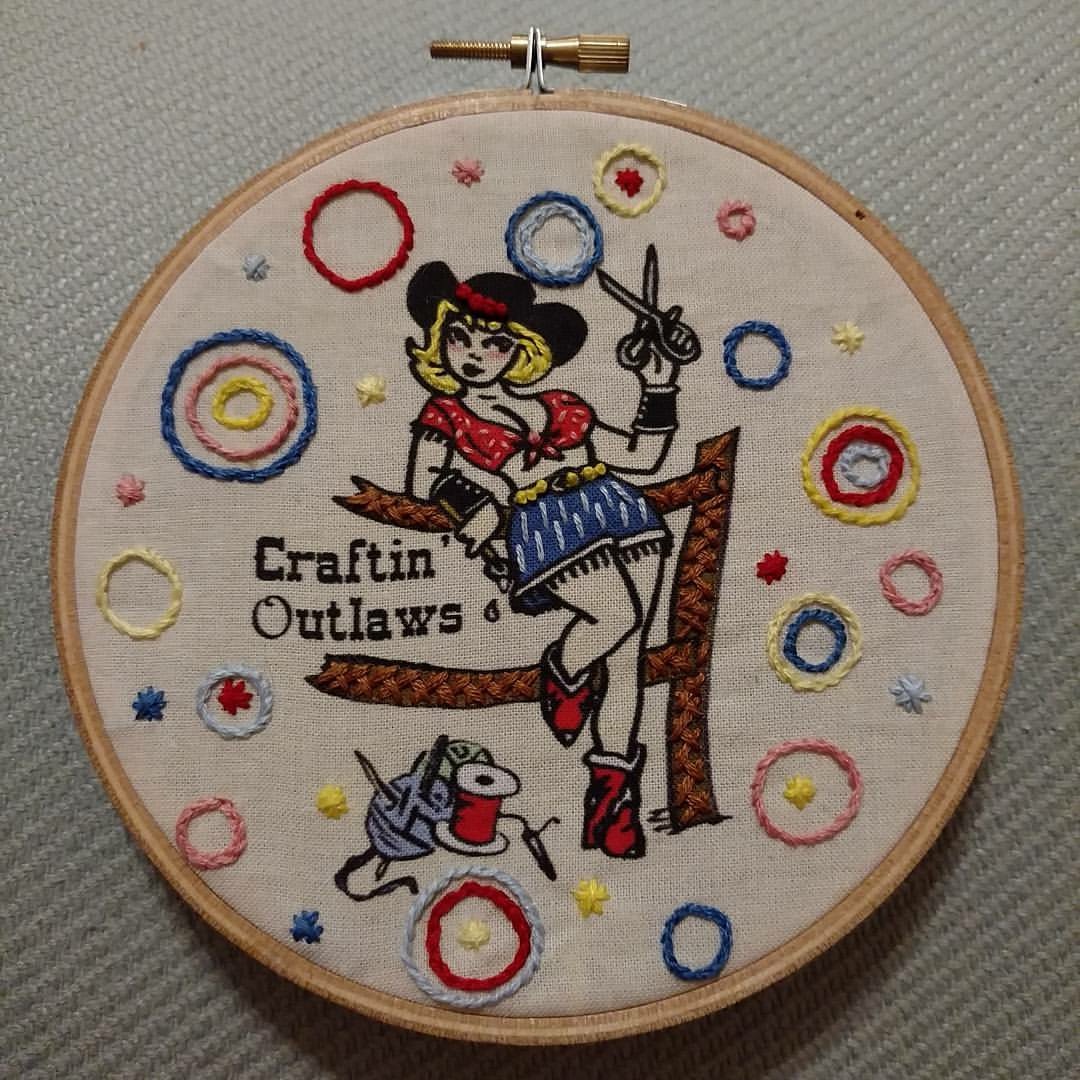 Craftin' Outlaws Holiday Show will be held Saturday December 10th at the Greater Columbus Convention Center in downtown Columbus, Ohio.
Early Birds are granted access from 11AM-Noon. General admission starts from Noon -5PM.
*Embroidery Kits will be available for pick up the day of the show.
Craftin' Outlaws offers no refunds or cancellations for Early Bird Passes.
Additional ticket options are
Early Bird Access only $5 No handmade gift.
Early Bird Access + Blue Jacket Pass, no gift. $28 COMING SOON*
Early Bird Access + Blue Jacket Pass + Handmade Gift $43 COMING SOON*
Blue Jacket Passes are sold separately with ticket redeemed at Craftin' Outlaws.
Blue Jackets play at home against the New York Islanders. Game starts at 7PM
Visit www.craftinoutlaws.com to learn more.