CRAFT OF HOLLYWOOD WORKSHOP

Saturday, January 28, 2012 from 9:00 AM to 5:00 PM (PST)
Event Details
Sat, Jan. 28, 9AM-5PM. In 11 classes with 12 speakers, Hollywood experts teach writing, acting, producing, lighting, directing and sound.  Foundational skills for beginners, fine points for pros.  Cost: $50, $79 day of
Guests include: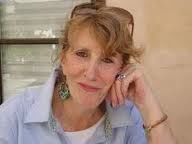 Casting director Ronnie Yeskel ("Pulp Fiction")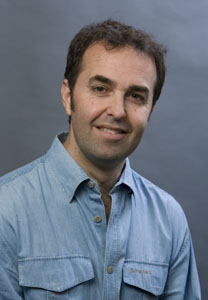 Director Greg Michael ("GI Joe")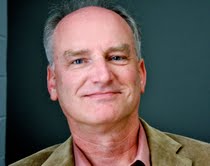 John Gresch, VP of Arri Lighting Division
   Plus 9 Additional Speakers (see details below).
CRAFT OF HOLLYWOOD WORKSHOP SCHEDULE:
Directing Like a Pro with Greg Michael ("GI Joe")
9:00 AM to 10:30 AM
Christy Adair-Product Placement
9:00 AM to 10:00 AM
SOUNDS GOOD-Location Sound
10:00 AM to 11:00 AM
Casting the A-List with Ronnie Yeskel (Pulp Fiction)
10:30 AM to 12:00 PM
Lunch - Burbank Area Restaurants 
12:00 PM to 1:00 PM
Fast Choices for Speed Fillm -Jody Eldred
1:00 PM to 2:00 PM
Jim O'Keeffe, Derrick Warfel & Luke Schelhaas Director/Writer Interaction
1:00 PM to 2:00 PM
ARRI Lighting Seminar - John Gresch

2:00 PM to 3:30 PM
Spirit on the Set
2:00 PM to 2:30 PM
Christy Adair-Product Placement (Repeat Class)
2:30 PM to 3:30 PM
Producing Essentials & Insurance - JJ Rogers
3:30 PM to 5:00 PM
Coast Through Post - Mike Wech
3:30 PM to 5:00 PM
Directing Actors-Nikki H.
3:30 PM to 5:00 PM
*** Schedule is Subject to Change ***

CRAFT OF HOLLYWOOD WORKSHOP DETAILS
Directing Like a Pro
with Director Greg Michael. Learn the secrets of professional directors including how to tell your story efficiently and effectively, how to get the most out of your production days, how to cover a scene (which shots to spend time on and which to ignore), how to best prepare yourself and your crew, and how the process of casting can best serve your project. Greg has directed the 2nd units on such films as GI Joe: Rise of Cobra, Hotel for Dogs, The Mummy, The Mummy Returns, The Time Machine, Van Helsing, The Scorpion King, Rudyard Kipling's The Jungle Book, among others. He's also a produced screenwriter (co-writer on Tri-Star Pictures' 1999 hit family comedy Baby Geniuses) and the associate producer on the upcoming feature Odd Thomas.
Product Placement in Feature Films:
Brand managers look for in a script and ways to achieve organic placement that may later lend itself to promotional support for a film.
For 20 years, instructor Christy Adair has worked in Physical Production, Production Finance and Production Resources at several studios, including Sony Pictures, Disney and NBC Universal. She has visited hundreds of film, and TV sets and talked with all levels of the production crew about how to better serve the film or TV property. Christy currently works for Pentmark (Propaganda Entertainment Marketing) finding organic ways to include product placement, product integration and promotions into feature films like Twilight Saga: New Moon, Eclipse and the two Breaking Dawn, Remember Me, Furry Vengeance, Letters To Juliet, RED, Source Code, The Three Musketeers and Man On A Ledge.
Sounds Good?
Nothing says "low-budget" faster than bad sound. It's the single largest problem for filmmakers, young and old (besides money). Guest TBD.
Casting the A-LIST with
casting director Ronnie Yeskel. With a full 2012 slate of films in production & post, Ronnie has arranged the cast for films such as Language of a Broken Heart, Atlas Shrugged: Part I, Orphan, Dude, Where's My Car?, The Long Kiss Goodnight, The Marrying Man, Reservoir Dogs 1992 and Pulp Fiction in 1994. Her work in Television includes & TV, including Blade: The Series, Curb Your Enthusiasm & L.A. Law.
LUNCH
Fast Choices for Speed Film
What camera should you use? What F-Stop and filters? How do I prepare the shot in advance? This is good for producers, directors, DPs, editors, and crew. Jody Eldred is a producer, director, award winning Director of Photography and editor who's spent most of his 36-year career work REALLY fast on locations all around the world. Current camera choices will also be discussed.
Writer Director Interaction with Luke Schelhaas & James O'Keeffe
. Luke is the author of the 2004 168 Festival winner, Max, which swept seven awards including Best Screenplay and Best Picture & the Int'l Cinematographer's Guild Showcase Award. Luke has worked as a writer/producer for one-hour television dramas Touched By an Angel, Smallville, and Killer Instinct. James O'Keeffe is a director and award-winning cinematographer.
ARRI Lighting Seminar
Train with the ultimate name in EFP lighting, Arri. Learn professional techniques to light indoor and outdoor scenes & proper operation and application professional lighting and grip equipment.
Spirit on the Set.
Spiritual Conversations on the set. How to tell YOUR story
Product Placement (Repeat Class)
Production Essentials and Insurance
with DGA director and producer John (JJ) Rogers. Preplanning makes for an efficient production, this class includes schedule breakdowns, budgeting, booking talent, necessary items for production including crew, renting equipment, and insurance. Learn how to prepare your team & finish t on time and on budget.
JJ has produced over 20 films including his most recents Gemini Rising, The Insomniac, and Hero of the Day, JJ has also worked on television series such as Super Nanny, Reno 911 and "When Animals Attack."
As an industry veteran and 168 alumni JJ Rogers has produced over 20 films here in Los Angeles including working on several television series. Learn the essentials of what your production will need, this includes preplanning in pre-production. JJ will be covering aspects over all including project scheduling, budgeting, booking talent and crew, necessary items for production, renting equipment, and insurance. Preparing your team to complete your project on time and on budget.
Coast Through Post
with editor Mike Wech Tips and Tricks to Effectively Guide Your team to the finish line on time.
I'll cover technical, creative and logistic guidelines to editing and post-production. Effectively communicating and working with your team to deliver the highest quality with the quickest turnaround. My Lessons from delivering a completed feature film to the distributor one week after picture lock.
Mike Wech is currently the editor of the TV series "Good Samaritans" (NBC) and FBI Criminal Pursuit (Discovery) His recent films include "Across The Line: The Exodus of Charlie Wright," starring Andy Garcia and Aidan Quinn and "South Dakota," with director Bruce Isacson and Producer Howard Kazanjian. Mike also edited the WWII documentary film, "Mother of Normandy" and has worked on numerous commercials, music videos and short films including the 168. Mike's debut novel, "SEVEN-X" is an edgy, psychological thriller/horror set for publishing this spring. It is based on Mt. 12:43-43/Luke 11:24-26
Directing Actors:
How you cast and direct your actors is crucial to a successful project
This class will provide you with skills you need to direct actors. Nikki's directing classes have been attended by filmmakers prepping for their films, Emmy award winning TV directors. Learn t recognize potential problems in casting, avoid common mistakes in directing and communicate clearly to actors to ensure amazing performances. Nikki H. is an award-winning Director who has worked in theatre, video and film. In addition to directing 50+ plays, she has taught directing and acting both privately and at several colleges and universities and has worked with ABC on their diversity casting showcases. Actors Nikki has worked with include: Ed Asner, Jason Alexander, Jennifer Tilly and Wendie Mallick. Nikki is a member of the Lincoln Center Directors Lab (W). She was founding/ Artistic Director of City Light performing Arts Co in San Francisco. She holds a BA in Biblical Lit. / Theology, and an MFA in Directing from the University of Southern California. Nikki is currently developing projects under the banner of Through the Glass Productions.
When & Where

Burbank Media City Church
269 E. Providencia Ave
Burbank, CA 91502


Saturday, January 28, 2012 from 9:00 AM to 5:00 PM (PST)
Add to my calendar
Organizer
168 Film
168 Film includes the 168 Film Festival in Los Angeles (August) and worldwide filmmaking and writing competitions. Great art is created quickly, based on foundational scriptures. See https://www.168film.com
CRAFT OF HOLLYWOOD WORKSHOP