Description
AMA Madison's Craft Marketing Series continues on Tuesday, January 29, 2019 when Eagan Heath of Get Found Madison presents "Viva Video: Learn Top YouTube Paid and Organic Strategies."
The event will be held at One Barrel Brewing Company. The event is just $7 for members of AMA Madison, and $10 for non-members. Admission includes one drink ticket.
Register soon--only 30 spots are available!
Many thanks to our Craft Marketing Sponsor, Winbound, for coordinating this great event!
About the Presentation
We all know the importance of SEO to be found on Google, but what about the #2 search engine? It's not Bing, but YouTube, which is a totally different game. Do you know what the ranking factors are to appear for video search (and the suggested videos)? Have you run YouTube ads yet to build brand awareness and bring interested visitors to your website?
Video is the future of the internet and, in many respects, it's already the present. In this presentation, Get Found Madison agency owner Eagan Heath will share what he's learned about YouTube's algorithm, how he earned 15,000 views (and many national SEO leads) in under a year, and how you can gain both brand recognition and website traffic by running YouTube Ads right away.
About the Speaker
Eagan Heath is the founder of digital marketing agency Get Found Madison, which specializes in SEO, PPC ads and website analytics. He also owns and leads the marketing for an e-commerce business called Splendid Beast, which creates custom oil paintings on canvas of your pet any way you want. He recently launched My Digital Marketing Mastery, which offers step-by-step video tutorials for marketers and entrepreneurs.
About the Venue

One Barrel Brewing Company is rooted in historic brewing lore. Founded during the 377th annual meeting of the Gentleman's Brewing and Distilling Society, it was decreed that OBBC would showcase how approachable making and drinking all manner of beer can be. We hope that once you step inside the brewery/tasting room you will feel like you're sitting in the same room that your beer was made. Mostly because you will be … but also because every aspect of the brewing process is on display! We want you to see just how simple our small scale approach to brewing is. And we hope that you might be motivated to try your hand at brewing … or even simply to try a beer you've never had before.
Parking At One Barrel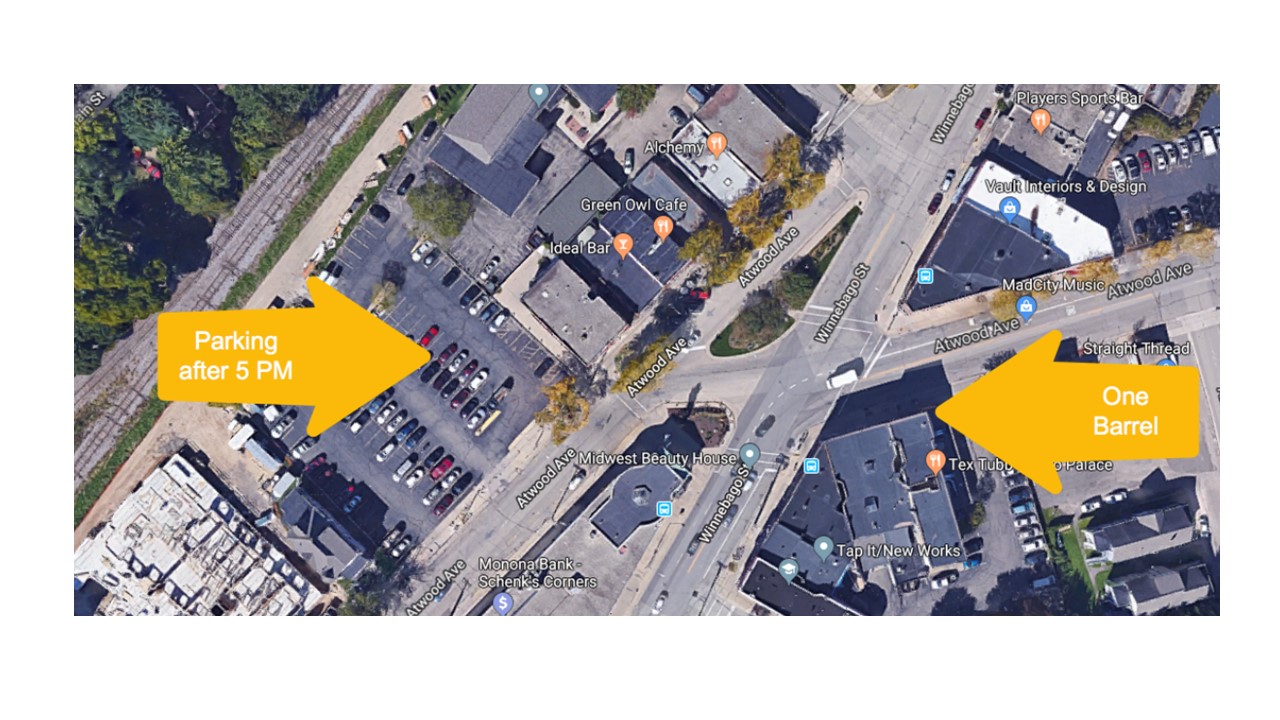 Parking is a little tricky around One Barrel Brewing. At 5pm, there is a large parking lot across the street on Atwood that opens up for barking (half a block past Ideal Bar on the same side of the street). This lot is for Monona Bank and SARA Real Estate but is typically open for parking after 5pm.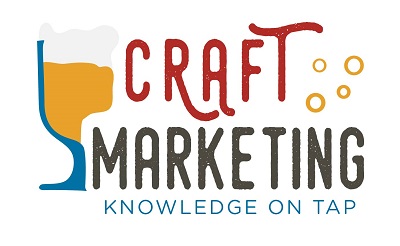 AMA Madison's 'Craft Marketing' Series
Craft Marketing features a local presenter at a different craft brewery, winery, or spirits establishment in Madison. You'll have the chance to learn about a wide range of marketing topics while meeting other industry professionals—all while enjoying spirits and light appetizers!
Thanks to our Sponsor