Learn the technique of plaiting and create your own basket.
About this event
Plaiting is a basketry technique that is traditionally used in Asia, South America and Scandinavia. The material used are strips of identical material, which are intertwined in a straight, diagonal or hexagonal way. The most common traditional material used is split bamboo, palm leaf, rattan, et cetera. Plaiting is used for braiding baskets, mats, house walls and seating in chairs.
Participants are introduced to this technique and learn how to create a container / basket.
Esmé Hofman (The Netherlands) is a traditionally trained basketry specialist, who learned the foundations of the craft at the German basketry school. As a modern craftswoman she looks beyond the borders of this traditional handcraft. This gives her the freedom to explore creative possibilities, and generates other ways of making. Her techniques and materials now vary from the traditional to the contemporary using natural stems, leaves, bark, wire, plastics, vellum, paper and lots of colour. She is an internationally renowned and award winning crafts master, working for designers, artists, museums and private costumers.
MINIMUM AGE: 12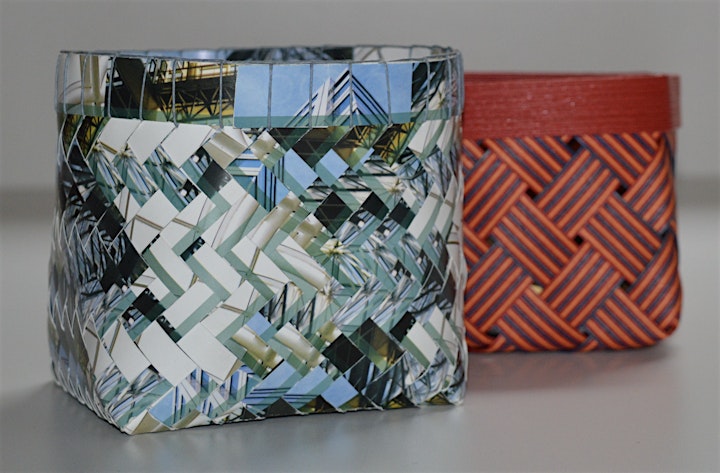 Organizer of Craft in Focus: Basketry – plaiting
After six successful editions in Amsterdam, and a New York pilot in 2017, the Craft in Focus Festival will be making its return to New York, and taking place Saturday, May 18 to Monday, May 20, 2019. The three-day festival will transform Industry City in Brooklyn, NY into an open workspace and presents hands-on workshops for people of all ages, master classes and demonstrations, focusing on master craftsmanship. For more information on the Craft in Focus Festival, please visit our website.
Entrance to the festival is free, classes are ticketed.

May 18, 19, 20, 2019 at Industry City, Brooklyn.
Opening hours: 11am – 6pm, doors open 10.30am