Craft Entrepreneurship: Building and Marketing a Craft Brand (class 2 of 5)

Saturday, March 5, 2016 from 10:00 AM to 12:00 PM (CST)
Event Details

Craft Entrepreneurship: Learn How to Create an Online Shop for your Craft Products!
Do you already make custom jewelry, decorative home items, or other handmade products for sale or gift giving? If so, this course will teach you how to start an online shop for your unique line of handcrafted items.

In partnership with Etsy, a leader in e-commerce for creative entrepreneurs, SBTDC is offering free classes to help craft makers like you establish an online business to sell your products to a wider market and earn extra income.

Craft Entrepreneurship classes are taught by successful online craft sellers who coach and support participants through every aspect of setting up their online shops. Using Etsy as a learning lab, teachers share best practices on topics that impact new sellers most, including time management, branding, pricing, shipping, and photography, to help them earn supplemental income through their craft business. To minimize startup costs, students will be given the opportunity to list 20 items for sale for free on Etsy.com.

Eligibility requirements:

Have at least one handmade craft item ready to sell, and an idea for a related line of products.

Commit to attending 5 Saturday morning classes (about 12 hours total)

Reside in Missouri or any of the contiguous state

Have never made any sales* on Etsy.com

Have a credit card and checking account (necessary for sales transactions)

Have regular access to a computer with an Internet connection
*It is possible to have a store on Etsy.com but have never made sales.
Lesson I: Becoming an Entrepreneur (2 hours)
First day announcements, review of expectations

Inspirational video presentation

What does it mean to become an entrepreneur?

Open your Etsy shop!

Time management
Lesson II: Building and Marketing a Craft Brand (2 hours)
Brand values and identity

Discovering your target market

SEO (Search Engine Optimization)

Intro to social media
Lesson III: Photo Workshop (4 hours – daylight required)
Social media cont.

Product descriptions

Intro to product photography

Photo shoot & Shop work session

Uploading and cropping

Product descriptions

Walk-around shop viewing
Lesson IV: Pricing & Shipping (2 hours)
Accounting for expenses

Pricing items for profit

Calculating shipping costs

Customer service & shop policies
Lesson V: Strategies for Growth (2 hours)
Tracking expenses

Taxes & Legal structures

Other ways to sell your craft

Next steps

Resources and support

Shop showcase!
Post-Class: Shop Critique Workshop (90 minutes)
Interactive shop critique and review session
Presenter:  Certified Etsy Trainer
Sponsored by: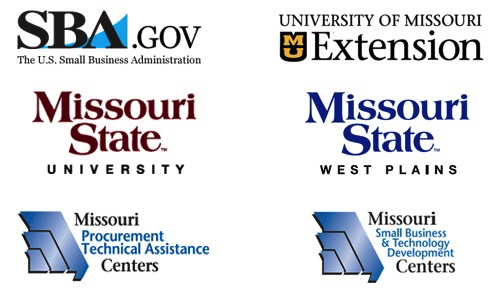 The Craft Entrepreneurship program by Etsy will teach participants skills that are applicable for selling online. Although it is designed to assist crafters with creating a successful Etsy store, information will be of value whether you sell on Etsy, Ebay, Facebook, Amazon, your personal website or any other e-commerce platform. Anyone new to selling a product online will find value in the training curriculum.
Please Note: Registration does not automatically guarantee acceptance into the Craft Entrepreneurship program. Applicants will be reviewed and selected based on Etsy's eligibility requirements and space limitations.
When & Where

Missouri State University - West Plains Campus
Lybyer Technology Center
605 W Main St, West Plains, MO 65775
West Plains, MO 65775


Saturday, March 5, 2016 from 10:00 AM to 12:00 PM (CST)
Add to my calendar
Craft Entrepreneurship: Building and Marketing a Craft Brand (class 2 of 5)