Description
Good Eats & Meets is very proud and excited to announce our next
Craft Cocktail Series...Hands On Cocktail Pop Up Class...This one with a Holiday Twist...
at Kid Cashew, where if you have always wanted to be the cocktail connoisseur of your social circle, we have the class for you.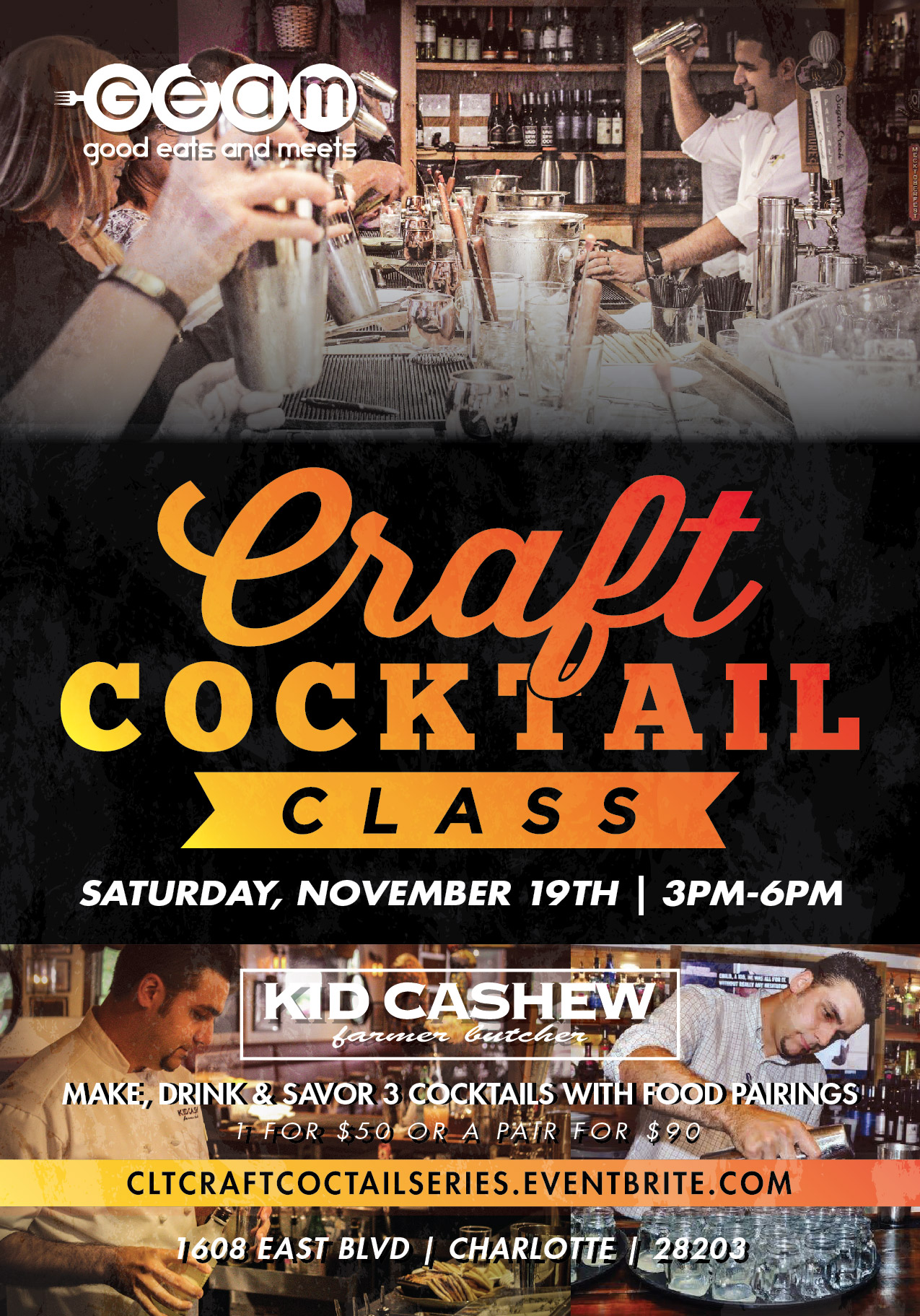 Please join us Saturday, November 19th from 3:00-6:00 p.m for an entertaining, highly informative, hands-on learning experience in the world of spirits and cocktails, this one with a Holiday twist!
The concept is SIMPLE AND SUPER FUN: full bar stations will be set up for you to learn how to make THREE incredible cocktails, with the ones being made for this class all being inspired by the holidays. Not only do you get to learn how to make they, you get to drink them...THREE TIMES OVER...and as an added bonus, the kitchen of King Cashew will be sending out bites to pair with each cocktail!
Spots are VERY LIMITED as we will only have 30 available, so purchase your tickets early. This event sells out every time! The cost to attend is $50 per person or a discounted pair price of $90, which covers all three cocktails, hands-on instruction and bites from the Kid Cashew kitchen. This is a great offer! See you there and come thirsty!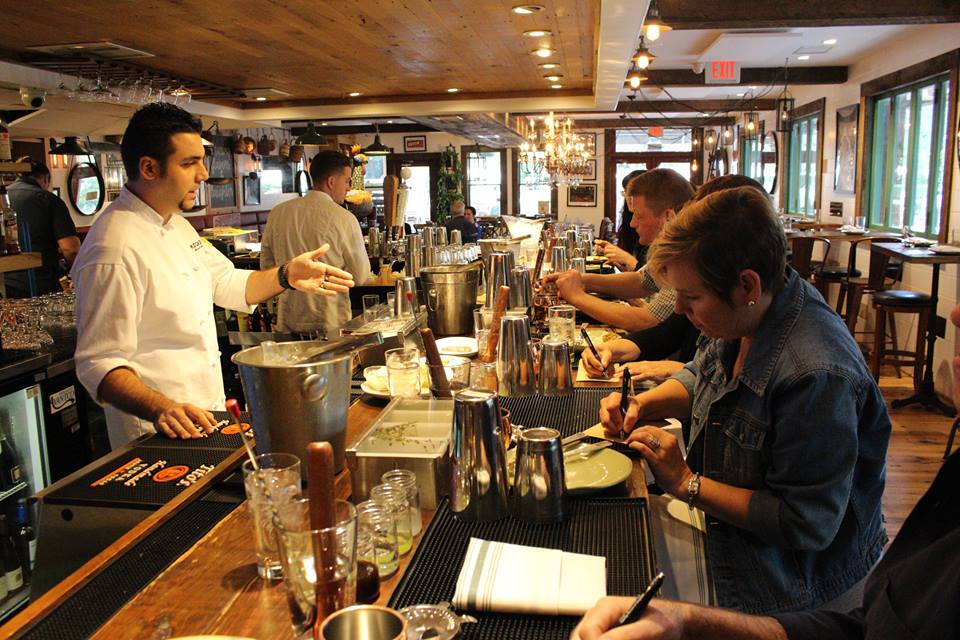 Get your tickets at CLTCraftCocktailSeries.eventbrite.com
You can find Good Eats and Meets at the following links...
http://www.meetup.com/geamclt/
https://www.facebook.com/goodeatsmeets
https://twitter.com/goodeatsmeets
http://pinterest.com/goodeatsmeets/
http://instagram.com/goodeatsmeets
Tickets MUST be purchased ahead of time as this event SELLS OUT every time.