Description
Join us this summer to pinch, knot, scrap, layer, and stitch while enjoying live music and festive fare in our outdoor pop-up workshops. Awe-inspiring artists from around the country will lead you through simple craft projects to feed your DIY cravings.
Friday September 1, 5-8pm | Free and Open to the Public
Featured Artist: Victoria Bradbury, New Media Artist (Asheville, North Carolina)
Victoria Bradbury is an Asheville-based interactive media artist, blending code and virtual reality with craft. For $7 (pre-sale, $10 at door), purchase a craft kit that includes supplies to make a diorama of a mountain picnic scene. Bradbury will demonstrate how to make your diorama light up by creating a simple electric circuit with conducting tape, a battery, and a LED light. Step into this mountain scene with Bradbury's Virtual Reality headset, and try your hand at setting up a (virtual) picnic.
Craft Kit: Light-up Dioramas $7 Pre-order, $10 At-the-door
Learn more at: http://cccdnow.org/craftcity/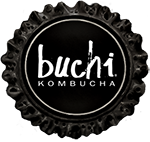 Craft City Workshops are sponsored by Buchi Kombucha.
Craft City Workshops are funded in part by a grant from the Asheville Area Arts Council, and the vendors of Asheville Art in the Park. Craft City branding and design is sponsored by HNYCMB Creative.
The Center for Craft, Creativity & Design is supported in part by a grant from the N.C. Arts Council, a division of the Department of Natural and Cultural Resources. Benchspace programming is supported in part by Sara and Bill Morgan.