Description
Join us this summer to pinch, knot, scrap, layer, and stitch while enjoying live music and festive fare in our outdoor pop-up workshops. Awe-inspiring artists from around the country will lead you through simple craft projects to feed your DIY cravings.
Friday August 4, 5-8pm | Free and Open to the Public
Featured Artist: Jessica White, Printmaker (Asheville, North Carolina)
Love letterpress? Try out this popular printing technique with Jessica White, Asheville-based printmaker and letterpress artist. For $7 (pre-sale, $10 at door), pick up a craft kit that includes paper for the cover and interior pages and waxed linen thread to bind your notebook together. Customize your cover using a variety of types and blocks and print them on your notebook using Jessica's mobile printing press.
Featured Local Fare: Hot dog cart by Foothills Local Meats, Buchi kombucha / Hi-Wire shandies
Craft Kit: Letterpress notebooks $7 Pre-order, $10 At-the-door
Learn more at: http://cccdnow.org/craftcity/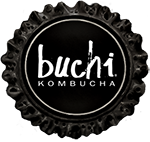 Craft City Workshops are sponsored by Buchi Kombucha.
Craft City Workshops are funded in part by a grant from the Asheville Area Arts Council, and the vendors of Asheville Art in the Park. Craft City branding and design is sponsored by HNYCMB Creative.
The Center for Craft, Creativity & Design is supported in part by a grant from the N.C. Arts Council, a division of the Department of Natural and Cultural Resources. Benchspace programming is supported in part by Sara and Bill Morgan.