Description
Join us this summer to pinch, knot, scrap, layer, and stitch while enjoying live music and festive fare in our outdoor pop-up workshops. Awe-inspiring artists from around the country will lead you through simple craft projects to feed your DIY cravings.
Friday July 7, 5-8pm | Free and Open to the Public
Featured Artist: New Craft Artists in Action (NCAA) is an international artist collective working at the intersection of craft and sports. (Boston, Massachusetts)
Featured Musician: Palm Sweat Quartet
Featured Local Fare: Buchi's Kombucha Shandy featuring Hi-Wire, Ultimate Ice Cream

Craft Kit: Finger-knit basketball nets $7 Pre-order, $10 At-the-door
On Saturday, July 8th from 10am - 1pm, we will hang our hoops at Stephens Lee Recreation Center (30 George Washington Carver Ave, Asheville, NC 28801) and have some fun basketball related games. All are welcome. Join us for Saturday games by registering here.
Learn more at: http://cccdnow.org/craftcity/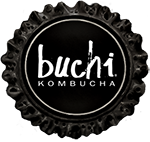 Craft City Workshops are sponsored by Buchi Kombucha.
Craft City Workshops are funded in part by a grant from the Asheville Area Arts Council, and the vendors of Asheville Art in the Park. Craft City branding and design is sponsored by HNYCMB Creative.
The Center for Craft, Creativity & Design is supported in part by a grant from the N.C. Arts Council, a division of the Department of Natural and Cultural Resources. Benchspace programming is supported in part by Sara and Bill Morgan.