Craft Chocolate Experience: San Francisco - Opening Night
About this Event
Craft Chocolate Experience: San Francisco is bringing craft chocolate to the Bay Area in the spring of 2020! See it all first on opening night while you sample and shop our marketplace of over 70 world class artisans, enjoy chocolate themed cocktails, and more. The finest chocolate makers, chocolatiers, and local pastry chefs will be on hand sharing their products and their love of quality chocolate.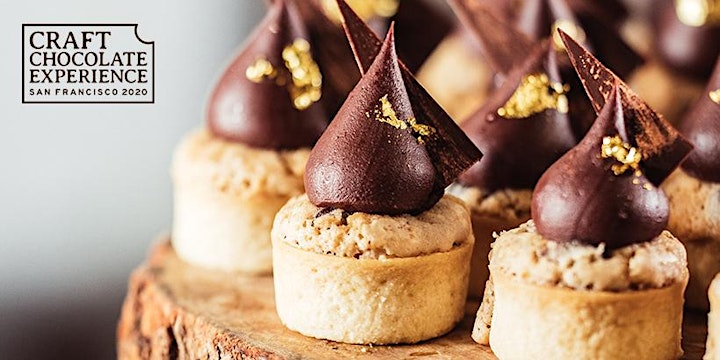 For tickets to the Main Event on Saturday & Sunday check out:
Are you in the Chocolate industry?
If so, you definitely want to check out the Fine Chocolate Industry Association's Elevate Chocolate event that immediately precedes the Craft Chocolate Experience: San Francisco.
FCIA Elevate Chocolate Event March 5-6
This is a business-to-business event which includes keynote speakers and a recpetion on March 5. On March 6, there is a full day including 10 educational workshops, general sessions and a trade fair at the Palace of Fine Arts.