Multiple Dates
Craft Beer in Sendai, 9/27 仙台のマイクロブルーワリーを訪問してみよう
Description
(日本語が下にあります)
Whether you're a craft beer enthusiast or just looking for a unique experience while in Sendai, the Kokucho Beer brewery can be enjoyed by all. Entrenched in the historic town of Kokucho, Kokucho Beer produces Kokucho Ale, the first craft beer in Sendai. The area has been home to merchants and common folk since the Edo period, and even now many places retain the same spirit and customs.
We'll take you on a guided beer tasting tour. Along the way, you will learn about how the master brewer Konno started the brewery. You will discover not only the styles and flavor of local craft beer, but dive into the history, culture and science that make brewing this delicious beer possible—with fresh beer tasting included. Get a glimpse into the local craft beer scene with us!
This event is open to Japanese and international visitors and residents, all are welcome.
======Overview======
Where: Kokucho Beer (Brewpub Beer Nini)
Time: 75 minutes
Size: Up to 6 people (minimum 2)*
Cost: 2,650 yen
Application Deadline: 3 days before event
*Note that if the minimum number of participants is not met the event will be cancelled and money refunded
======Meeting Point and Timetable======
MEETING POINT: In front of the ticket gate at Atagobashi Subway Station by 18:45PM
(Atagobashi Station in on Sendai City's Nanboku Subway Line)
TIMETABLE
18:45 Meet at Atagobashi Subway Station, leave for the venue
19:00 Get to know Mr. Konno, learn about and enjoy the taste of local craft beer
20:00 End

=====What's Included======
Volunteer English interpreter
1 freshly brewed beer straight from the tanks
=====FAQ======
Are there ID or minimum age requirements to enter the event?
You must be 20 years old or older to consume alcohol in Japan. Drinking and driving are strictly forbidden so please come by public transit or have someone bring you.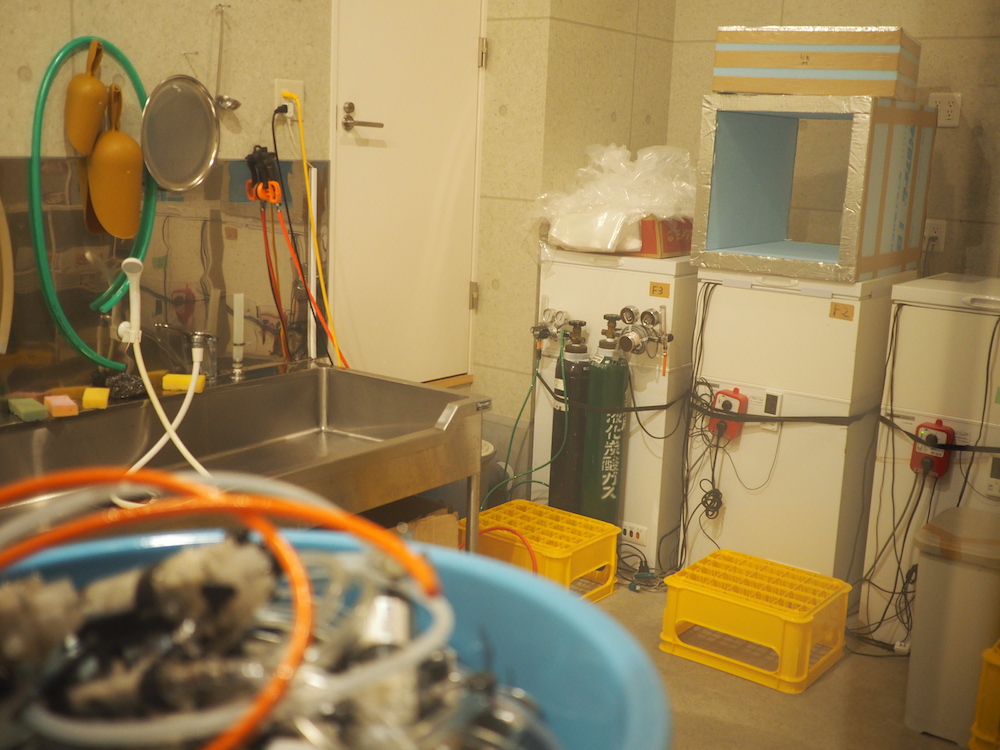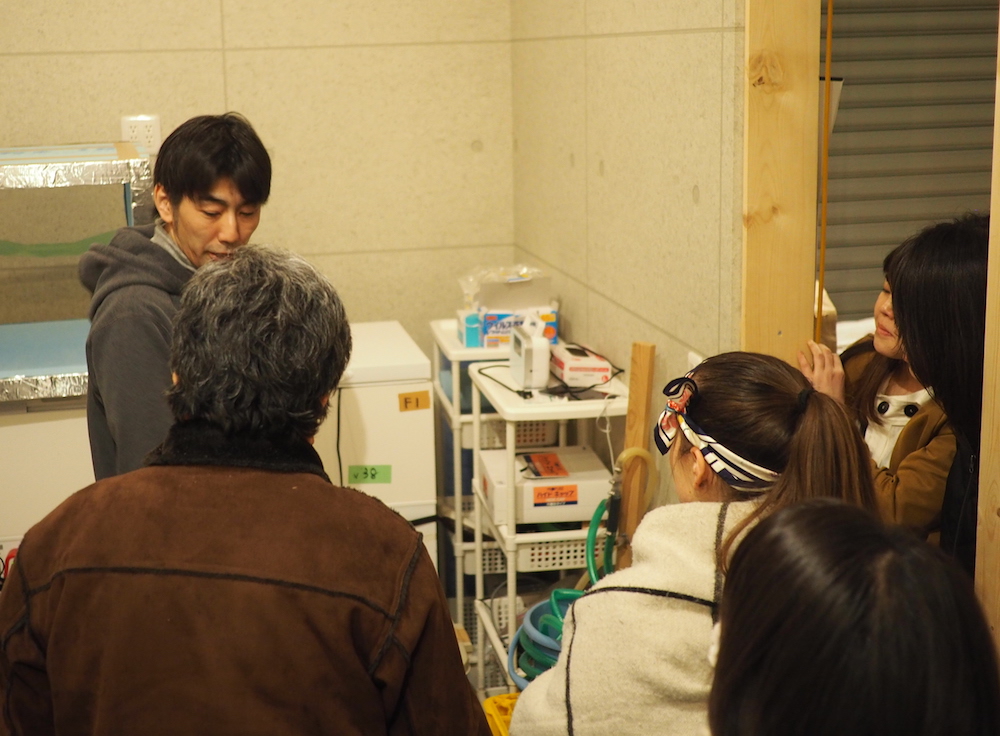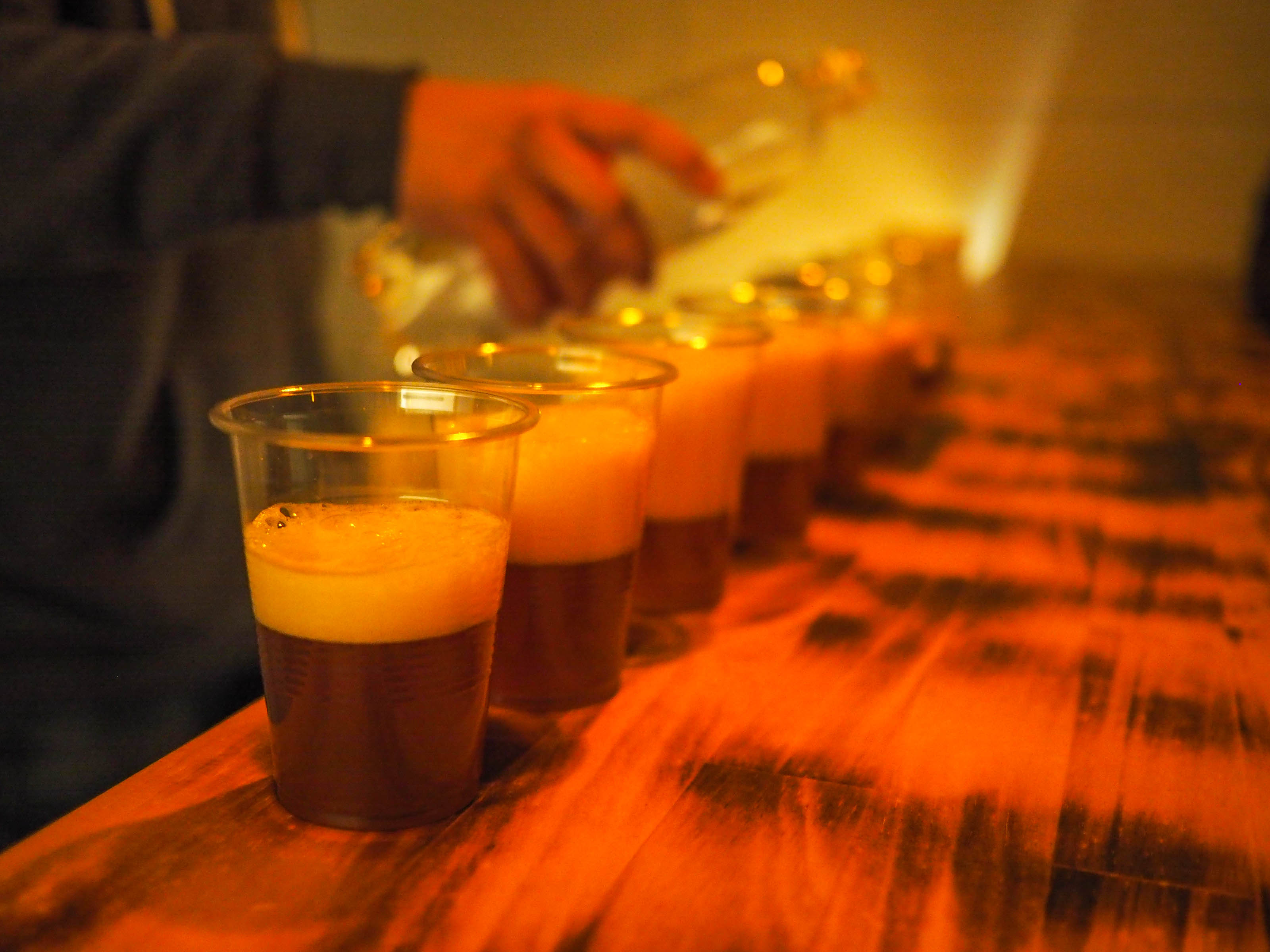 区穀町にある醸造所「穀町ビール」。仙台初のクラフトビール『穀町エール』が作られているブルワリー(ビール醸造所)です。醸造所に併設されているカウンター6席の小さなブルーパブ訪問ツアーを開催します。クラフトビールが好きな方、作り方に興味がある方、どなたでもご参加いただけます。醸造家の今野さんの説明を聞きながら、ここでしか味わえない造り立てのクラフトビールを楽しみましょう。
イベントは日本人と外国人も対象ですので、どなたでも大歓迎です。
======体験内容======
クラフトビールの基礎知識、穀町ビール試飲、ガイド付き
======概要======
会場: 穀町ビール (ブルーパブ「ビア兄」)
所用時間: 75分
定員: 6名※最少催行人数2名
参加費: 2,650円
対象: 20歳以上の日本人・外国人
※最少催行人員に満たない場合、ツアーは中止となります。この場合、料金は全額払い戻しいたします。
※ツアーにはお酒の試飲を含みますので、必ず公共交通機関でご来場ください。

======日程======
集合場所: 地下鉄南北線 愛宕橋駅 改札前
18:45 愛宕橋駅集合、会場へ
19:00 醸造者今野さんからの説明、 ビールの試飲
20:00 会場にて解散
=====チケット代金に含まれるもの======
英語の通訳ガイド
ビールの試飲
==========================================
醸造者:今野高広
イギリスへの留学やヨーロッパ諸国を巡る旅の中で、各地の様々なビールの味に魅了される。その後、元来の酒好きであることも手伝って、自分自身で酒を造ってみたいと思うようになり、酒造りの世界に身を投じることを決断。地元・仙台の老舗酒蔵で日本酒造りを学んだ後、2017年にクラフトビール醸造所「穀町ビール」を設立。