CRADLE ROUND UP

Saturday, March 23, 2013 at 8:00 PM (EDT)

Fort Lauderdale, FL
Who's Going
Loading your connections...
Event Details
Susie C. Holley
CRADLE NURSERY, INC.
…more than a nursery. It's a learning experience!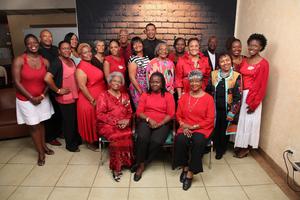 ROUND UP OF ALUMNI & FRIENDS
Come One! Come All!
Let's
"Rock with the Cradle"
Renew Acquaintances! Find Out Who's Who!
Enjoy Food, Music, and Dancing!
Saturday, March 23, 2013, 8:00p.m. –
Elks Lodge Ballroom • 712 N.W. 2nd Street 
Ft. Lauderdale, FL
Donation: $15.00 Advance     $20.00 at the Door
Susie C. Holley Cradle Nursery, Inc. is a 501(c)(3) Organization.
A portion of your donation may be tax deductible.
To purchase tickets for the Round Up,
go to http://alumniroundup.eventbrite.com
or contact Adrea Hightower at 954-463-6671
or stop by the facility between 3 and 5 p.m. weekdays
1301 N.W. 6th Court, Fort Lauderdale, Florida 33311
*****************************************************
When & Where


ELKS LODGE
712 NW 2ND STREET


Fort Lauderdale

,

FL

33311

Saturday, March 23, 2013 at 8:00 PM (EDT)
Add to my calendar
Organizer
SUSIE C. HOLLEY CRADLE NURSERY, INC. Board of Directors and Alumni & Friends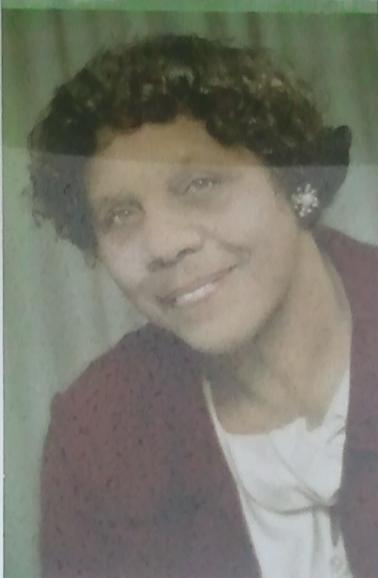 The late Dr. Susie C. Holley founded Cradle Nursery in the late 1940's. As she watched the children of working parents playing throughout the streets in front of the First Baptist Church Piney Grove, she saw a need to bring the children together for care and safety; thus, providing an avenue for growth and guidance. The nursery was initially housed in the First Baptist Church Piney Grove building.
Dr. Holley, a strong advocate for the education and welfare of African-Americans, particularly children, organized a Board of Directors. Mrs. Holley and the Board solicited the support of community leaders and various organizations to help construct a facility. One such organization was the Pilot Club of Fort Lauderdale, which donated the land and raised funds to help construct the site where Cradle has been located for the past 47 years.
Cradle Nursery was renamed Susie C. Holley Cradle Nursery, Inc. in honor of Dr. Holley having founded the nursery, and in recognition of her contributions to education and the community at-large.
Today, the Susie C. Holley Cradle Nursery, Inc. remains in the heart of Broward County's Northwest Community serving the needs of families as well as meeting the developmental needs of children. Current plans include a campaign to raise funds for capital improvement and program expansion.
MISSION STATEMENT
The mission of the Susie C. Holley Cradle Nursery, Inc. is to establish an environment that will aid each child in becoming the very best that he or she is capable of being.
We believe that success is contingent upon the child's concept of himself and his environment. Emotional stability, physical well-being, intellectual assuredness, social adjustment and normal development are direct parallels to the development of a good, positive concept. We further believe that each child should be carefully and caringly guided and allowed to blossom at his/her individual rate of development.
Therefore, Susie C. Holley Cradle Nursery, Inc. provides a stimulating environment challenging and nurturing each child so he/she can become a viable, contributing, and well-adjusted individual to meet the diverse needs of an ever-changing society.
PROGRAMS
Cradle provides care for children ages two months to 9 years old in categories as follows:
Infant
Toddler
Preschool
Free Voluntary Prekindergarten (VPK)
After-School
Positive Behavior Support
SERVICES
Open Monday through Friday from 6:30 a.m. to 5:30 p.m.

Breakfast, lunch and afternoon snacks are provided through the federally funded Child Care Food Program.
After-school pick-up from area elementary schools
Child Care Subsidy and scholarship Programs
Age appropriate field trips to supplement curriculum
School-age care during summer months, winter and spring breaks, and teacher work days
Empowerment programs that focus on parenting skills and leadership in the home and community
Thank you for supporting Susie C. Holley Cradle Nursery, Inc.
Saturday, January 5, 2013 - 1:13 AM
Susie C. Holley Cradle Nursery, Inc. Alumni & Friends 
The Susie C. Holley Cradle Nursery, Inc. (Cradle) Alumni and Friends will host one of several events planned for the coming year.  Attendees will have an opportunity to renew acquaintances, find out who's who while enjoying food, music, and dancing.
Founded by Dr. Susie C. Holley more than 55 years ago, Cradle is now incorporated and certified as a 501(c)(3) organization. It is part of the fabric of the northwest community and serves as a catalyst for providing early care and education to countless numbers of children who are making their mark in the political, educational, medical, judicial and other professions.
The Alumni and Friends of Cradle was organized to work in concert with the Board of Directors to ensure that the mission of Cradle is carried out, and programs and services are maintained. The purpose of the events are to generate additional interest among the alumnus and to encourage friends to join in this worthwhile effort.
For information on joining contact  Adrea Hightower, Office Manager at 954-463-6671.