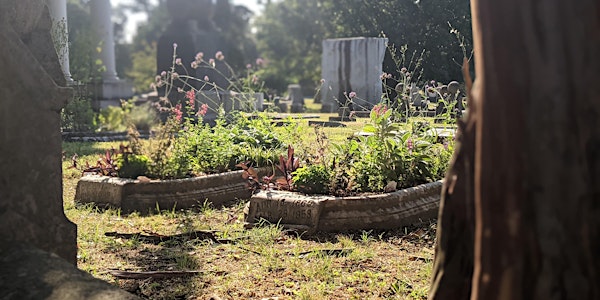 Cradle Gardening Sign Up & Orientation
Cemetery gardening? You bet.
When and where
Location
Elmwood Cemetery 824 South Dudley Street Memphis, TN 38104
About this event
If you love Elmwood Cemetery and are passionate about gardening, then this program is for you. Help bring flowers back to the oldest active garden-style cemetery in Memphis!
What are cradles? These oblong, marble monuments were installed as memorial markers many years ago. They've remained devoid of flowers for up to a century or more, but you can help change that.
Want to garden at Elmwood? Then the volunteer Cradle Gardening team is waiting for you. Join us for this 30 minute presentation and learn all about it. We'll get started at 9 am on Saturday, March 25th. At this meeting, Elmwood staff and volunteers will capture your information, go over the specifics of the program, and assign specifically-selected cradles.
There is no fee to participate in this volunteer-based program. Volunteers will be asked to donate plants and use personal supplies. Registration is limited and required. Elmwood highly recommends partnering with one of your trusted gardening friends.
Thank you for your interest in beautifying Elmwood Cemetery. We look forward to meeting you.