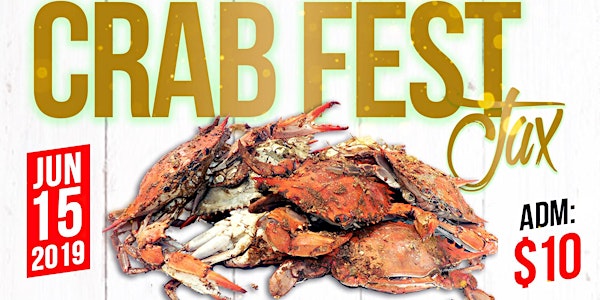 Crab Fest Jax- JYWI Juneteenth Fundraiser
Jacksonville Youth Works, Inc. is throwing a Crab Fest Fundraiser for our Youth Job Training Pilot Program for At-risk Youth ages 15 - 24.
When and where
Location
BSUN Arts and Culture Center 2422 N. Myrtle Ave Jacksonville, FL 32209
Refund Policy
Contact the organizer to request a refund.
About this event
Dear Jacksonville Youth Works Inc. Supporter,
Jacksonville Youth Works Inc. has an exciting opportunity for you to help support our Youth Job Training Pilot Program set to launch on Monday, July 1st. JYWI is a nonprofit 501(c)3 organization focused on reforming those in the community 15-24 years of age by fostering growth and development to become law abiding tax paying citizen.
We have a great opportunity for local entrepreneurs or small businesses in Jacksonville who are willing to Sponsor a young man/woman between the ages of 15 - 24 years old in an underserved and underprivileged community for a Youth Job Training Program whereas they can obtain a national certification and high paying job in a marketable skill trade like Carpentry, Masonry, Computer Technician, HVAC, Barbering, Plumbing, Computer Networking and Programming, Farming, Electrician, OSHA, SOLAR, Landscaping, Auto Mechanics, Welding, CNA, Long Shoreman, Merchant Seaman, etc.
As you may know essentially you are a product of your environment and that can be a positive or negative setting. We believe that if all you see is despair and "0" results, it's hard to form the internal representation that fosters success.
This is a Fundraising event, Seafood Fest and Duval DJ's Sound Clash.
Vendor and Sponsorship Opportunities are available. Email: jaxyouthempowerment@gmail.com for more info.