CQRS WORKSHOP with Udi Dahan 08/11

Tuesday, November 8, 2011 from 9:30 AM to 5:30 PM (CET)
Event Details
IMPORTANT : This workshop has a fee per attendee of 395 € or 195€ for IASA-Members.
IASA-Spain Full Members will have a discount of 50%, leaving the fee at 195€ per attendee.
You can register as IASA-Spain 'Full Member' (Annual fee: $125 -- about 86€) here: https://www.iasaglobal.org/assnfe/enrollme.asp (In the process, remenber to join the Spain-Chapter).
For any questions regarding the procedure, feel free to contact us at iasaspain@iasaglobal.org
Payments for the workshop should be done by Bank Transfer to the following Bank Account:
Amount: 195€ if you are IASA-Spain Full Member, 395€ in other cases.
Bank: La Caixa
Acc. Number: (from Spain) 2100 2405 73 0200156831
Acc. Number: (Overseas) IBAN ES21 2100 2405 7302 0015 6831
Acc. Holder: Asociacion Española de Arquitectos de TI (AEATI)
Subject of Transfer: Name of the Attendee + "CQRS 08/11"
After performing the bank transfer, please, send a proof of it to iasaspain@iasaglobal.org
IMPORTANT: Final confirmation will be done by e-mail by IASA-Spain, after confirming the payment. Access to the Workshop will not be allowed unless the fee has been paid.
Subject:  High Scalable Apps and CQRS Architectures
      One of the more recent acronyms to hit the software development scene is CQRS which stands for Command/Query Responsibility Segregation. An alternative to the well-known layering approach, CQRS combines the best of Domain Driven Design and Service Oriented Architecture. Yet, when many developers went to apply CQRS to their projects, they found it even more difficult to implement some of the more basic CRUD screens. Join Udi, co-creator of CQRS, for a day of principles and analysis patterns showing you how simple and powerful CQRS can be.
Date: Nov. 8th 2011
Place:
UNIVERSIDAD POLITECNICA DE MADRID–FACULTAD DE INFORMATICA, BLOQUE 1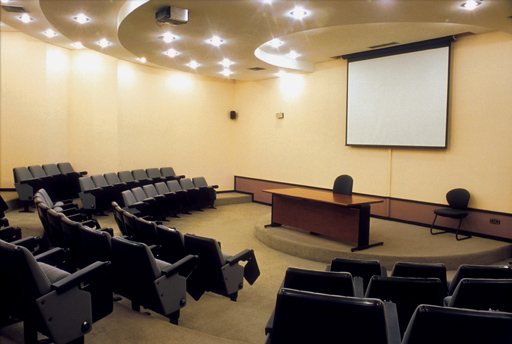 Agenda:
Module 1: What was missing in software that brought us to CQRS?
Module 2: Using Bounded Contexts and Services to keep CQRS in its place.
Module 3: Handling history – simple CQRS.
Module 4: Collaboration – CQRS and sagas.
Speaker:
Udi Dahan

Udi Dahan is an internationally renowned expert on software architecture and design.

Udi Dahan is one of 33 experts in Europe recognized by the International .NET Association (INETA), an author and trainer for the International Association of Software Architects on Reliability, Availability, and Scalability. When not consulting, training, and speaking, Udi leads NServiceBus – the most popular opensource .NET Enterprise Service Bus.

From web projects in small internet startups, including government projects that push the limits of technology, to enterprise-scale programs with hundreds of developers and testers costing tens of millions of dollars – companies in all verticals and of all sizes entrust Udi with providing them relevant and reliable architecture and design for their current and future requirements.

 
LANGUAGE
This Workshop will be delivered in English.
OTHER RELATED WORKSHOPS/TRAINING
DDD Workshop - Nov. 8th 2011 (Full day with Eric Evans focusing on Domain Driven Design), 1st occur.
Register here. (Under fee).
DDD Workshop - Nov. 10th 2011 (Full day with Eric Evans focusing on Domain Driven Design), 2nd occur. (Repeating the same content than Oct. 8th Workshop).
Register here. (Under fee).
When & Where

UNIVERSIDAD POLITECNICA DE MADRID – FACULTAD DE INFORMATICA, BLOQUE 1
Calle de los Ciruelos, 2
Urbanización Montepríncipe
28668 Boadilla Del Monte
Spain


Tuesday, November 8, 2011 from 9:30 AM to 5:30 PM (CET)
Add to my calendar