Description
Overview
CQ has officially joined the FiscalNote family!

Please join us at the FiscalNote Office for in-depth analysis on immigration. Veteran journalists will discuss hot topics such as President Trump's promise to end birthright citizenship, the impending DHS Funding Bill, and Senator Mitch McConnell's plans for the recent border crisis.


A complimentary, free breakfast will be included (breakfast value will not exceed $20 per person.)
Speaker Bios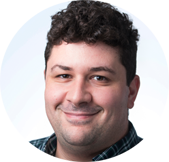 Dean DeChiaro has covered immigration for CQ Roll Call since October 2015. He previously worked for The Hudson Reporter, a New Jersey newspaper. He holds a Master's degree from Northwestern University and a Bachelor's degree from Occidental College, where he was the editor of the award-winning Occidental Weekly.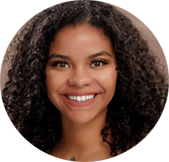 Camila DeChalus is a reporter at CQ Roll Call where she covers the Department of Homeland Security and immigration on Capitol Hill. She has previously worked for CNN, Circa and the Pulitzer Center on Crisis Reporting. DeChalus also attended American University where she pursued a Bachelors of Arts degree in Broadcast Journalism.