Description
Come learn the future of defense and foreign policy. A complimentary, free breakfast will be included (breakfast value does not exceed $20 per person.)
Overview
Checks and Balances: The Constitution gives the president wide authority in foreign policy; but lawmakers from this particular president's own party -- Republicans from the House and the Senate -- are pushing back. They're trying to curb Mr. Trump's power with a series of resolutions and bill provisions that seek to limit presidential authority, and increase congressional authority over foreign and defense policy. Experts John Donnelly and Rachel Oswald lead the conversation.
Speaker Bios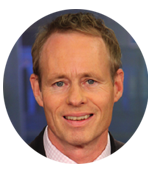 John Donnelly is a senior foreign policy and national security writer for CQ Roll Call. He previously worked for 10 years at Defense Week, covering the Pentagon and defense industry. He has won investigative reporting awards from the National Press Club, the Newsletter Publishers Foundation, Military Reporters & Editors and the Reserve Officers Association of the United States.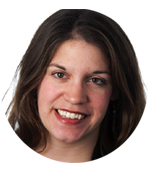 Rachel Oswald is a foreign policy reporter for CQ Roll Call. She covers the foreign aid budget, foreign trade deals, sanctions policy, and more. She previously covered security at National Journal's Global Security Newswire. Rachel is a two-time fellow of the Pulitzer Center on Crisis Reporting and has held fellowships from the International Reporting Project, the Japan Foreign Press Center, and the National Endowment for Democracy.