Description
This training is for Community Partners who have a Partnership and Data Sharing Agreement and have a CPS profile. Participants will learn about the Community Partnership System (CPS), marketing programming in CPS, and how to access data in the system.
3 Takeaways:
The bigger picture of CPS in Denver Public Schools

Completing your profile for maximum visibility

How to upload and download data from CPS
Recommended for: Individuals and organizations who are new to CPS data. Organizations must have an up to date Partnership and Data Sharing Agreement to access data in CPS.
Pre-work Requirements
Bring a ROSTER created in excel or csv format. Feel free to use our sheet here
DPS ID number, Date Of Birth, First Name, Last Name with column headers in the top row
Example: 123456 01/23/2000 Carol Schneider
Use this tutorial for help in creating rosters, especially on a Mac http://bit.ly/CPSRosterInstructions
Bring a laptop with you or notify me if you will need to borrow one for the training.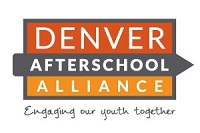 Proud partner and sponsor of the DQUAC Professional Development Series