Description
SAVE THE DATE: BREAKFAST ON A BUDGET
A PANEL DISCUSSION ON PUBLIC ENGAGEMENT IN PARLIAMENTARY, LEGISLATIVE, AND CIVIL AFFAIRS
Minister of Finance Bill Morneau introduced the federal budget to Parliament on March 22. The Province of Manitoba will table its 2017 budget on April 11. The City of Winnipeg will commence its budget consultations shortly thereafter.
So what happens when public outcry originates from stakeholders within your organization?
Join CPRS Manitoba Wednesday, April 5 from 7:30 to 9 a.m. for breakfast at The MET as panelists discuss strategic communication efforts surrounding government relations.
The registration deadline is Monday, April 3 at 9 a.m.

Panelists include: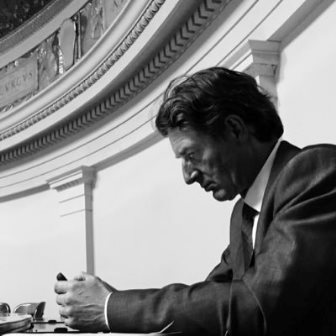 Sean Kavanagh, Reporter at CBC
Sean Kavanagh has been a producer and reporter at CBC News since 2004. In that time he has worked in numerous roles for radio, television and online news and current affairs. He was the CBC's city hall reporter and broke numerous stories related to conflict of interest issues, land swap deals and political oversight of major public projects under former Mayor Sam Katz.After covering last year's provincial election he was assigned to cover the Manitoba Legislature and is currently the CBC's provincial affairs reporter. He likes to downhill ski, cycle and go to Lake of the Woods.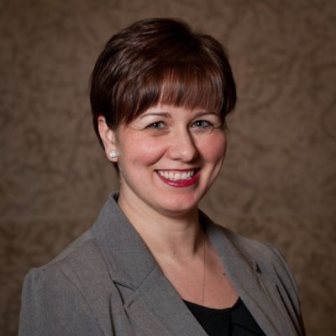 Felicia Wiltshire, Director of Customer Service & Communications at the City of Winnipeg
Felicia Wiltshire has brought her energy and passion for communications to a number of organizations throughout her career. Over the past 17 years, she has had the opportunity to work in a variety of fields including the arts, healthcare, and transportation, as well as provincial and federal politics. Felicia is currently the Director of Customer Service & Communications for the City of Winnipeg and is responsible for media relations, marketing, French-language services, the Office of Public Engagement, and 311.
In her personal life, Felicia holds the very important position of Mom and Wife, and shares responsibility for two very energetic little boys, who have inherited her storytelling ability and her constant need to know why. She is also actively involved with the local Ukrainian dance community, and continues to make attempts at becoming a runner.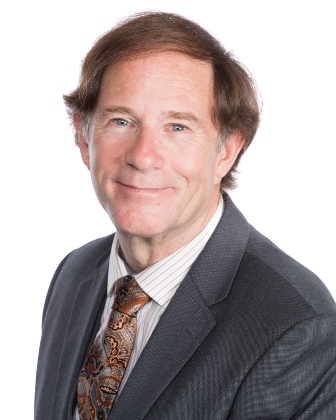 Donald Benham, Manager of Hunger & Poverty Awareness at Winnipeg Harvest
Donald Benham is the Manager of Hunger and Poverty Awareness at Winnipeg Harvest. Donald has worked in journalism, public relations, politics and post-secondary education. As a journalist, he worked for the Winnipeg Tribune, the Winnipeg Sun, CBC Radio and CJOB. In public relations, he worked for the University of Winnipeg and as political staff for the Mayor ofWinnipeg and the Prime Minister of Canada. He has been a city councillor. He has developed and taught journalism and media courses at Red River College, the University of Winnipeg andCanadian Mennonite University. He has worked at Winnipeg Harvest since 2006.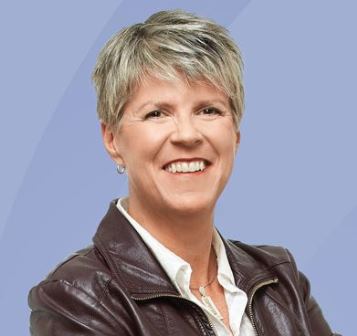 Riva Harrison, Executive Director, Strategy & Communications at Red River College
Riva Harrison is the executive director, strategy and communications at Red River College. Harrison has 25 plus years of experience in strategic communications, public relations, issues/crisis management and journalism. Previous senior roles include strategic communications for the Province of Manitoba, leading on a wide range of high-profile activities and projects such as the annual provincial budget and the development of MTS Centre, RRC's Exchange District Campus, and the Red River Floodway expansion.
Harrison is the former vice president of marketing and communication at CentrePort Canada Inc., and recently served on the board of directors for Travel Manitoba. Prior to moving into strategic communications, Harrison worked as a reporter and columnist at the Winnipeg Sun, covering politics, news, sports, and arts and culture. She has two prestigious Manitoba Human Rights Commission journalism awards and is an award-winning graduate of Creative Communications at RRC.
AGENDA
7:30 – 8 a.m. Registration along with Breakfast Buffet
8 – 8:20 a.m. Introductions and Panelists' Perspectives
8:20 – 8:50 a.m. Guided Conversation, followed by Q & A
8:50 – 9 a.m. Closing Remarks from CPRS Manitoba

ATTIRE
Business Casual
TICKETS
Members: $35
Guests: $55
Student Members: $20
Student Guests: $25
Life Members: Complimentary
Please note that these ticket prices do not include fees.
The registration deadline is

April 3, 2017 at 9 a.m.
View our cancellation policy
here
.
The Modern Communicator
CPRS Manitoba board members chose "The Modern Communicator" as a professional development theme for 2016/17, because we believe in mastery, we believe in innovation, and we believe in integrity when it comes to the 21st-century practice of public relations.