CPRP-Approved Courses | 10th Annual National Peer Support Conference
Sales Have Ended
Registrations are closed
Thank you for contacting us. If you have any questions, send email to conference@naops.org.
Sales Have Ended
Registrations are closed
Thank you for contacting us. If you have any questions, send email to conference@naops.org.
Description
Nine CPRP-Approved Courses
following the 10th Annual iNAPS National Peer Supporter Conference
Courses for practitioners (peer and non-peer), supervisors, family members, and anyone looking for new tips, techniques, recovery-focused skills, applications, practices, and perspectives on putting the values and ethics of recovery, rehabilitation, effective supervision and peer support into practice.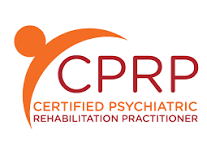 Enhance your professional status with the CPRP certification! Join a distinguished group of more than 2,700 individuals who demonstrate how psychiatric rehabilitation positively changes the lives of individuals with serious mental illness to one of hope, self-determination, empowerment and recovery.
Learn more about the CPRP: http://www.uspra.org/certification/cprp-certification
---
Course date, registration, location, cost
Date: Sunday, August 28, 2016
Time: Registration Opens at 8:30 AM / Courses Start at 9:00 AM
Location: Sheraton Philadelphia Society Hill
Online Pre-registration (until midnight, August 27) $40.00

Walk-in registration (pay at the door cash, check, or credit card) $50.00
---
Course times, titles, credit hours, and faculty
View the full course descriptions
---
8A:
9:00 AM – 11:30 AM
Maximizing Partnerships with Peer Support Specialists in the Workforce (2.5 Hours)
Ashcraft/Bernstein/ Cline/Minkoff
---
8B:
9:00 AM – 1:00 PM
Practical Ethics for the Recovery Workforce (4.0 Hours)
Barbone/Kopache
---
8C:
9:00 AM – 12:30 PM
Inspiring Recovery through Photovoice (3.5 Hours)
Bloch/Woods/ Pritchett/Piltch
---
8D:
9:00 AM – 12:30 PM
Recovery to Practice / Next Steps for Peer and Integrated Workplace Relationships (3.5 Hours)

Ostholthoff/ Pollet/Cronise
---
8E:
9:00 AM – 12:00 PM
Peer Supervision: Training and Credentialing Peer Supervisors (3.0 Hours)
Dixon/Alberque
---
8F:
9:00 AM – 12:30 PM
Building Bounce Back Families – It's All Relative (3.5 Hours)
Chris Martin
---
8G::
9:00 AM – 12:30 PM
Vocational Peer Support: Bringing the voice of lived experience to work (3.5 Hours)
Nicolellis/Legere
---
8H:
9:00 AM – 1:00 PM
Documentation & Maintaining Peer Support Values (4.0 Hours)
Pierce
---
8I:
9:00 AM – 12:00 PM
Emotional CPR: Supporting People Through Emotional Distress via Connecting, emPowering, Revitalizing (3.0 Hours)
Spiro
---
View the full course descriptions
---
Location: The Sheraton Philadelphia Society Hill; a short walk to Independence Hall and the Liberty Bell.
---
Pre-Registration
The pre-registration rate is available until midnight August 27. Walk-in rate is available at the door starting 8:30 AM (cash, chek, or visa accepted). Registration covers admission to the selected course and any materials provided by the course instructor. Registration fee does not include breakfast, beverage, or snacks. All meals are on your own.
---
Dress for Success and for Comfort
It is important to be comfortable, so it is best to wear layered clothing for the conference as special events as hotel room temperatures tend to fluctuate.

---
Supporting Enhanced Needs

iNAPS will make reasonable efforts to ensure attendees with mobility, sensory, service dogs, and other enhanced support requests are comfortable and able to enjoy the conference. To better serve your needs, please submit your requests for special considerations in writing to conference@naops.org no later than close of business on August 25.
---
Transportation / Parking:
Directions are posted on the hotel website: http://www.sheratonphiladelphiasocietyhill.com/society-hill-hotel-directions
Valet parking at the Sheraton is $44.10 per night with hotel amenities.

Philadelphia Parking Authority (off-site, 1 block away) is $20.00 (no in and out).
---
Questions?