Description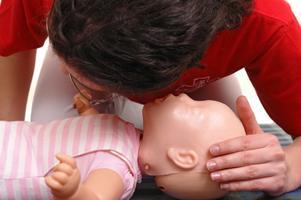 Would you know what to do for a choking or water emergency? Do you know that AEDs (defibrillators) are appropriate for use on children? The American Academy of Pediatrics recommends that all parents know CPR. This is the ideal pregnancy class, featuring the lifesaving skills of adult Hands-Only CPR, child CPR with breaths, adult and child AED use, infant CPR and relief of choking in an adult, child or infant. Skills are taught in a fun, relaxing group environment with hands-on CPR practice time using the industry's best manikins. Find out more about memberships at Cocoon Care.
Parking: metered street parking based on availability;
What's different about us: Our American Heart Association certified CPR Instructors have experience working with more than 20,000 new families. We are skilled in the safety challenges that new parents face.Chicago CPR is a division of Safety Squad, LLC.