CPM WDC Meeting: Agile and EVMS A Round Table on Planning

Wednesday, April 22, 2015 from 4:30 PM to 7:00 PM (EDT)
Event Details
Description
The program control field remains abuzz with combining agile methodology practices with EVM reporting requirements. Our January meeting, held January 21, demonstrated that more discussion and debate is welcome. Your local chapter, CPM WDC, has prepared a continuation and yet a more define panel discussion. This meeting will focus on the preparation and planning aspects for agile where EVM reporting is required. Specially, it will discuss answers to the following questions:
How is a product-oriented WBS demonstrated?

How is scope segmented into its parts?


How are sprints and releases reflected in the WBS and IMS
What are the exit criteria for the work? That is, what is the definition of done?


What is the role of the feature and story point?
Sponsor (see below for more information)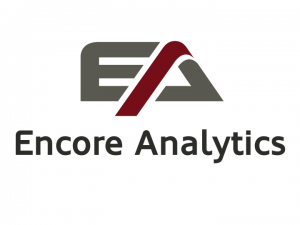 Agenda
4:30 to 5:00 Registration
5:00 to 5:30 Appetizers
5:30 to 7:00 Panel Discussion
Biographies of Panelists and Moderator
Matthew L. Strain, General Dynamics Mission Systems
Former congressional auditor (GAO) currently supporting General Dynamics Mission Systems as planning and controls lead for large government acquisitions, including agile software development efforts. Brings a background in systems engineering, information technology, and finance to the development of achievable program baselines and program management organizations. Currently focused on EVM processes (agile among them) and tools improvements within GDMS.
Andrea Nibert, Leidos
Ms. Nibert has over 20 years of DoD government contracting experience as a Program Control and Earned Value Management (EVM) Analyst.  Professional experience includes Project Management, EVM Systems, Financial Analysis and Corporate/Cost Accounting with a complementary background in the design, development and implementation of MIS operations to support critical accounting processes and financial tracking functions.  She has supported all phases of program planning and execution, beginning with proposal support through contract closeout.  Ms. Nibert's focus includes the start-up of programs with EVM requirements, the implementation of EVMS processes, IBR readiness and training, statusing and tracking programs, analyzing program performance and participating in Joint Surveillance.  The most recent program start-up was for a $250m contract requiring the use of an Agile software development methodology and ANSI 748.  Ms. Nibert is on the program execution team of multiple programs with both schedule / Agile requirements and Agile / EVM requirements
Evan Francis, L-3 National Security Solutions (L-3 NSS)
Mr. Francis has over 25 years of information technology and technology management experience spanning the commerical and defense industries.  Mr. Francis in currently the Chief Agilest and Senior Solutions Architect for L-3 NSS and the Chief Software Architect for the Reserve Component Automation contract.  His prior experience includes a variety of management roles such as Information Technology Director, Program Management and Project Management as well as technical roles such as Chief Software Engineer and Chief Software Architect.
Mr. Francis has over thirteen years of experience in Agile project management in both the commercial and defense industries, where he was responsible for introducting Agile development methods into multiple organizations including creating tailored methodologies, managing organization change and mentoring Agile teams from team inception to truly Agile institutions.  As the L-3 NSS Lead Agile Engineer, Mr. Francis acted as project manager, lead technical engineer and chief author of the L-3 Agile Scrum Enterprise (LASER) methodology used internally and on numerous contracts.  Mr. Francis holds a bachelor of science from The Colorado College.
Ryan Smith, R W Smith Consulting
Mr. Smith is a Principal Consultant specializing in Project Management and Project Controls. Mr. Smith has over 10 years of experience in DoD and Federal Government experience ranging from Industrial Engineer to EV Manager to Program Manager.  Mr. Smith earned his BS in Industrial & Systems Engineering from the University of Florida (UF) and will receive his Masters in Business Administration with Honors from UF later this month.  Mr. Smith also holds PMI-SP, PMP and EVP certifications and is the CPM-WDC Director, Professional Development and Programs.  In his spare time he enjoys traveling, golf and investing in the stock market and real estate.
Sponsor
Programmatics Engineering Group, incorporated (PEGi) performs across the full spectrum from enterprise to tactical user from concept to fielding, proposal to execution, monitoring to reporting, data to analysis and evaluation, documentation to decisions.  We have been honored with 14 successful years of supporting who we believe to be the World's Greatest Customer – our American military and other federal agencies such as DoD, OSD, HQ AMC, Army PEOs (C3T, EIS, and IEWS), USAF PEO Space, DISA, MDA, DOE, and numerous PMs/Joint PMOs.  In 2014, we earned DC's premiere status as a Certified Business Enterprise (CBE) (less than 1% of DC small businesses). We provide up to Top Secret Facility Clearance with Secret Safeguarding for cleared Management, Technical, Organizational & Information Technology consulting services and staff augmentation support.  We are staffed with a combination of industry field experts, former military and government employees. PEGi is headquartered in Washington, DC and meets the following SB Socio-economic categories:  Veteran-Owned Small Business (VOSB), Woman-Owned Small Business (WOSB), and a certified HUBZone (#32838). Our firm is ready with hands-on experience and a can-do attitude! 
Sponsor Opportunities
As a sponsor, you will be putting your company name, products, and services in front of the area's premier current and future business leaders. Our membership consists of a wide array of project professionals and executives that represent a broad base of industries. Becoming a sponsor means that your company will be promoting the value of our mission to promote excellence in project management and supporting the continuing education of your teams in the latest trends, topics, and ideas in project management.
One of the tenets of CPM includes our focus on supporting our members with their professional certifications. Our events help us to achieve this goal for our membership. We provide a variety of focused topics and speakers for current certificate holders who wish to continue their personal growth and development while earning valuable professional development units that help them to maintain their professional status. 
Gold Sponsor
Amount:$500     Offer: Name in promotion email pushes, post banner at meeting, make introductory remarks of 5 minutes or less.
When & Where

Hyatt Regency Reston
1800 Presidents Street
Reston, VA 20190


Wednesday, April 22, 2015 from 4:30 PM to 7:00 PM (EDT)
Add to my calendar
Organizer
CPM WDC President and VP Administration