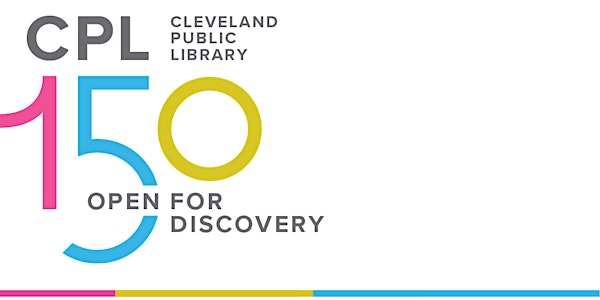 CPL150 South Trolley Rides
When and where
Location
Cleveland Public Library - South 3096 Scranton Road Cleveland, OH 44113
Description
Free courtesy trolley ride from South Branch to the CPL 150 Street Festival at the Main Library.
No unattended children age 12 or under are permitted on the courtesy trolleys.
Please note: register a seat for all members of your party including infants and toddlers.
No large strollers, carts, or wagons are permitted on trolleys.
Small, umbrella-style strollers are permitted and must be fully collapsed and folded during your ride.
This reservation does not guaratee a seat on a returning trolley.
Return seats are limited and offered on a first-come, first-served basis. Consult the return schedule which will be posted at the downtown trolley stop.
The last trolley lreturning to South Branch leaves Main Library at 5:45pm.
Missed a return trolley? Planning to stay later? RTA is a great option. Kids ride free this summer!
Up to three kids 12 and under ride free with a fare-paying adult. Visit riderta.com for details and to plan your trip.
What's happening at the CPL150 Street Fest? Visit cpl.org/streetfest for details and an event schedule.
We'll see you at the CPL150 Street Festival!