Description
What's public health got to do with it? The impact of diet and the microbiome on health and disease.
The rapidly increasing incidence of inflammatory and metabolic diseases has had many wondering whether this is being driven by changes in our environment, including the industrialization of our food supply. Current evidence suggests diet not only shapes the microbial communities that live in our intestinal tract, i.e. our microbiome, but also leads to the production of small molecules, or metabolites, that can have a direct effect on our well-being. Using the latest advances in technology, scientists are now beginning to unravel these complex interactions leading to innovative approaches by which these environmental factors can be modified to prevent and/or treat disease. Dr. Gary Wu will discuss the PennCHOP Microbiome Program and our evolving understanding of the microbiome to design interventions to promote health and cure disease. Dr. Wu will also talk about the new Penn Center for Nutritional Science and Medicine, and its focus on the independent effect of diet on human health and disease.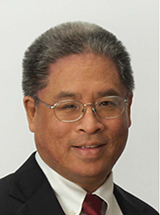 About Dr. Wu: Gary Wu, MD is the Ferdinand G. Weisbrod Professor in Gastroenterology at the Perelman School of Medicine at the University of Pennsylvania where he is the Director of the Penn Center for Nutritional Science and Medicine, the Co-Director of the PennCHOP Microbiome Program, and Associate Director of the NIH Center for Molecular Studies in Digestive and Liver Disease. He was the inaugural Director and Chair of the Scientific Advisory Board for the American Gastroenterological Association Center for Gut Microbiome Research and Education and is an elected member of both the American Society for Clinical Investigation and Association of American Physicians. Dr. Wu is an international leader in the field of diet, nutrition, and the gut microbiome. He serves on multiple scientific advisory boards and is an advisor to the NIH, the National Academy of Sciences, and the USDA. Research programs in the Wu laboratory focus on the mutualistic interactions between the gut microbiota and its host with a particular emphasis on metabolism including nitrogen balance, intestinal oxygen regulation, and epithelial intermediary metabolism.
Sponsored by: