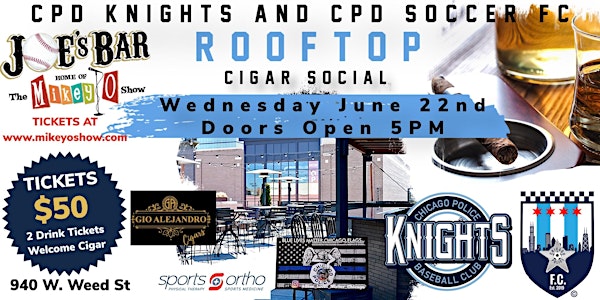 CPD Knights Baseball Club and CPD Soccer FC Rooftop Cigar Social Fundraiser
Location
Joe's on Weed St.
940 West Weed Street
Chicago, IL 60642
United States
Join us and support a great cause at our Rooftop Cigar Social Fundraiser. Drinks, Food and Cigars by Gio Alejandro. Support our youth!
About this event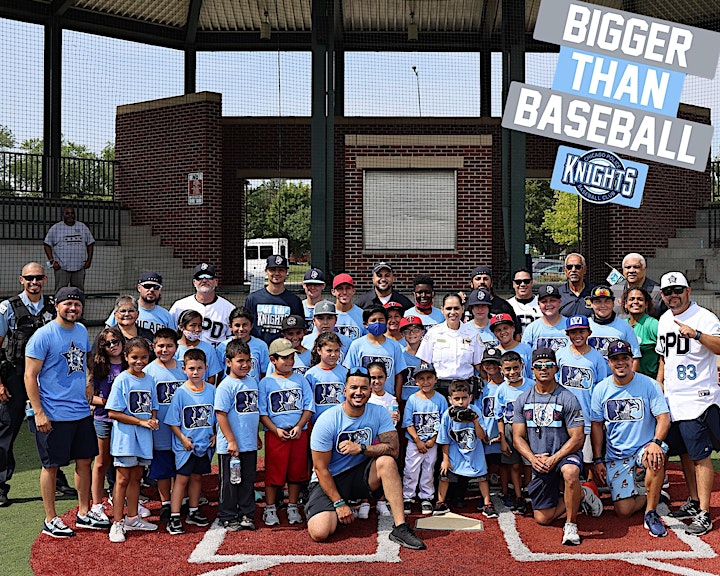 Established in 2018: CPD Knights organization is made up of police officers, most of whom have been raised in the City of Chicago. Chicago is our home, we protect it and it's residents with our lives, but that is not enough. Our organization strives to give back to the communities most in need. Our goal is to give opportunity to the next generation of Chicago residents so they can lift up, themselves and their communities. We protect, we serve, but mostly our goal is to inspire.