Description
*This event is exclusively for CPAs, CPA candidates and all accounting and finance professionals working in Seattle, WA. Only accounting and finance professionals can attend this event and a ticket (free) will be required at the gate.
This event will provide 1 hour CPE credit for CPAs as it meets the guidelines listed on Washington State Board of Accountancy for a general CPE Credit.
Save the date for this popular CPA Tonight Show event in Seattle on Tuesday, February 26th, 6-8 pm - Spaces are limited!
This is the first CPA Tonight Show of 2019 and we will be covering a hot topic – "Financial Planning and Real Estate"
Join us at an elegant waterfront space at Flyhomes's headoffice near Pike Place Market with CPA panel speakers who are experts in real estate market! We will be discussing the real estate market – whether you are looking to buy, sell, invest etc and will tackle questions regarding financial planning, mortgages and more. This will be very informative and interesting event and we will dive into hacks and ways to tap into the real estate market despite the raising prices!
FlyHomes is one of the top fastest growing real estate tech start-ups in Seattle and they are sponsoring the event at their beautiful office!
This will be a fun, interactive and informative event! We will have an exciting panel discussion, games, audience engagement, networking and live performance. You'll have a chance to rub shoulders with other high calibre accounting and finance professionals before and after the panel speaker session and opportunity for Q+A. Light Food and drinks will be provided.
Don't miss your chance to network, celebrate and learn from each other – register to have your name on the guest list and come out and help strengthen our CPA community in Seattle!
We look forward to meeting you!
Agenda for the Evening:
6:00-6:30pm – Networking with light food and drink
6:30-7:30pm – Panel Speaker Session
7:30-7:45pm – Q+A and Discussion
7:45-8:00pm – Networking with light food and drink
Host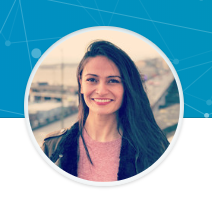 Ramin Grewal, CPA, CA is a CPA Community Activist in Greater Seattle Area and her passion is to create a space for accounting and finance professionals to come together and open doors of opportunities for one another! She is also the President of Pacific Northwest Chapter of ACAUS and represents the Greater Seattle Area. Her passions lies in community involvement, volunteering, building connections, yoga, meditation and she currently works as a permanent direct hire recruiter for RobertHalf.
Co-Hosts/CPA Influencers
Haley Henderson, CPA and Thiyi Einsi are CPA Influencers for the CPA Tonight Show for 2019 who are co-hosting the CPA Tonight Shows for 2019 and will be helping Ramin Grewal, CPA, CA to create exciting and informative events for our community!
About Panel Speakers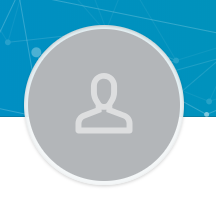 Key finance representive from FlyHomes will be one of the panel speakers. Details to follow!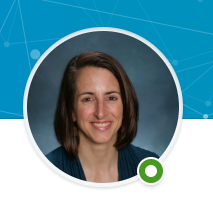 Holly Davis, CPA, CFP graduated from the University of Washington's Foster School of Business with a BA in Accounting. She was drawn to a career in financial planning by her desire to have a greater impact on the lives of individuals and families. Prior to becoming a financial planner, she built her career foundation working in corporate finance for companies such as PwC, Washington Mutual and RealNetworks. Her aim is to help her clients feel more at ease about their finances, and to partner with them on their path to achieving their financial goals. She especially enjoys providing the educational aspect to financial plans, so that her clients may better understand the reasoning behind her recommendations. A rare Seattle native, she spends much of her free time in the Cascade mountains on skis or a bike with her husband and son. She can be found scaling tall mountains on her skis as she trains and races as part of the Pacific Northwest ski mountaineering, or "skimo", community.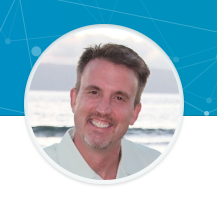 Mike Gilbert, CPA, CMP is born and raised Washington State and is a graduate of the University of Washington with Accounting degree. Prior to being in the mortgage industry he worked as a CPA for the accounting firm. Mike has been in the mortgage industry for 25 years. After working for several large mortgage and banking organizations, he decided to open his own mortgage brokerage firm in 2009 in order to serve his clients better and now he is the owner and managing partner of Seattle Mortgage Brokers LLC and branch manager for Clear Choice Lending. Mike's background as a CPA and status as a CMP, give him the experience and knowledge needed to ensure Clear Choice Lending provides the best possible loan programs for clients, along with ensuring a smooth and successful loan transaction. Mike is an active volunteer in the community and currently holds the position of Treasurer for the organization "Women's Council of Realtors Washington". He has been married to his lovely wife Barbara for over 19 years and has two wonderful teenage daughters.
Creative Photographer | for the Event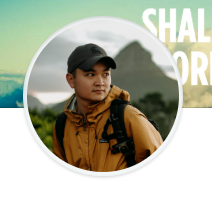 Alex Lee – Auditor, to Recruiter, to Photographer. Alex is a Seattle based photographer specializing in portraits, commercial, events, and everything in between. With a history of adding creativity to his previous employers, co-workers, and clients, it was only a matter of time Alex would start his own business where he could explore his creative arts without limitations. Alex's clients are consistently impressed with his professionalism, communication, and ability to set expectations in which originally stems from his years being in a client-serving environment.
This event is in partnership with a nonprofit organization called "The Association of Chartered Accountants in US" (ACAUS). Washington Society of CPAs (WSCPA) will also be present to answer any questions about CPA profession.