Description
*This event is for all accounting and finance professionals including Seattle CPAs, CPA Candidates and CA's from Canada(CPA), England, Australia, New Zealand, Ireland, Scotland and South African working in Seattle
CPA Tonight Show event Seattle on Tuesday June 26th 6-8 pm
Save the date for this popular CPA Tonight Show event – consisting of panel speakers, games, audience engagement, networking and live performance – come out and help strengthen CPA community in Seattle!
Join us at an elegant and exclusive designer space called Floor 13 in Pioneer Square with panel speakers from start-ups and emerging markets.
Spaces are limited!
The primary focus of this event is to strengthen the accounting and finance community, meet with like-minded professionals, learn from panel speakers/each other and build genuine connections.
This will be an entertaining and informative event with Jimmy Fallon inspired games – fun and interactive event!
Accounting and finance panelists will be speaking about their experience at start-ups and emerging markets to talk about their role, experience, challenges and successes.
The theme of the event is on community building, speaking about emerging markets, having an informative and entertaining event and coming together to celebrate our profession!
This event is in partnership with a nonprofit organization called "The Association of Chartered Accountants in US" (ACAUS) that's helping strengthen international CA/(CPA Canada) community who are living and working in the US.
Ramin Grewal, CPA, CA is the President of Pacific Northwest Chapter and represents the Greater Seattle Area.
You'll have a chance to rub shoulders with other high caliber accounting and finance professionals before the panel speaker session and opportunity for Q+A. Light Food and drink will be provided.
Don't miss your chance to network, celebrate and learn from each other – register to have your name on the guest list!
We look forward to meeting you!
Agenda for the Evening:
6:00-6:30pm – Networking with light food and drink
6:30-7:30pm – Panel Speaker Session
7:30-7:45pm – Q+A and Discussion
7:45-8:00pm – Networking with light food and drink
About Panel Speakers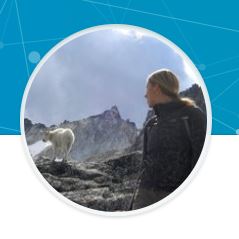 Kateen Thiry is a public accounting CPA and her background includes working on finance teams for cybersecurity, tech, pre-IPO and pre-sale companies. She's recently joined the electric bike revolution and taken a role of a Controller at Rad Power Bikes. She functions best at quickly moving companies that are pushing forward in emerging markets and working through growth pains in the back office, yet also enjoys volunteering her expertise at early-stage startups.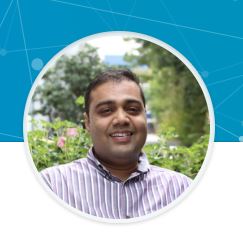 Deep Shah is a public accounting CPA, originally from UK and now working as a VP of Finance at Mind and Machines – a publicly traded start-up in emerging market. He comes with extensive public accounting, public company and global experience. He is working on various special projects and strategic planning to bring his organization to the next level while tackling challenges and growing pains.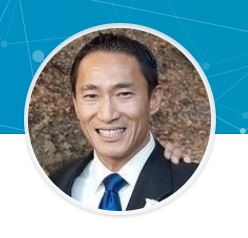 Tuan Trinh is a Big 4 CPA with a very diverse experience from Public Accounting to Private and Non-Profit industries. He has worked in a wide variety of industries and companies, from private to public and from retail to biotechnologies. He is currently working as a Director of Accounting at ReachNow (Start-up owned by BMW group) and working on a lot of initiatives and overcoming challenges to bring this emerging market company to the forefront of the market.
Entertainment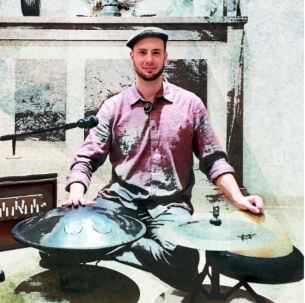 Abraham has been heavily involved in the local music scene for 20 years and performs regularly at venues around the Sound, as well as festivals all over the US. He is apart of the music therapy program at Seattle Cancer Care Alliance and Madrona House on Bainbridge and teaches annually at the World Rhythm Festival. He is also employed by the city of Seattle to perform at downtown parks as well as Seatac Airport.
Abraham Neuwelt is a percussionist specializing in live performance, music therapy and private lesson. He is regarded as one of the Northwest's most accomplished handpan players and a lead ambassador of the instrument. No matter where you find Abraham performing, it is definitely something you need to hear to believe!