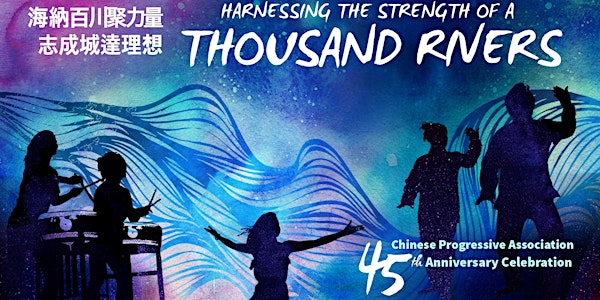 CPA Celebrates Our 45th Anniversary: Harnessing the Strength of a Thousand...
Location
Cathedral Of Saint Mary Of The Assumption
1111 Gough Street
San Francisco, CA 94109
Description
THIS EVENT IS NOW SOLD OUT. If you are a sponsoring organization looking to register your tickets, please email celebrating45@cpasf.org
45 years ago, CPA was founded by Chinatown elders, youth, students and activists were inspired to change the world. We are proud of the last four and a half decades fighting to defend and protect our community, win policies that uplift the quality of life people, and confront economic exploitation. CPA members, volunteers, and staff have developed the leadership of thousands of people to build power to transform our society.
From the very beginning, CPA and our leaders have fought an uphill battle; today, the challenges are greater than ever. CPA is building a movement of movements that link immigrants, youth, seniors, women, workers, tenants, queer and gender non-conforming people to change the conditions that our communities live in and to chart the path to a society where each of us can be our full and whole selves.
We have nurtured intergenerational and grassroots leadership and built multi-racial, cross-issue, and regional alliances with incredible organizations towards the goal of building a better world where our communities can thrive with our full humanity. We have faith that we will win. We must harness the strength of our communities, of everyday people, to strategize, organize, and build power.
We hope you will be able to join us on October 7th to celebrate not only CPA but each other as well.
Interested in being an event sponsor? Visit www.athousandrivers.org/sponsor or email celebrating45@cpasf.org.
Childcare will be provided for children between 2 to 7 years of age.
For more information, please visit our website: www.athousandrivers.org