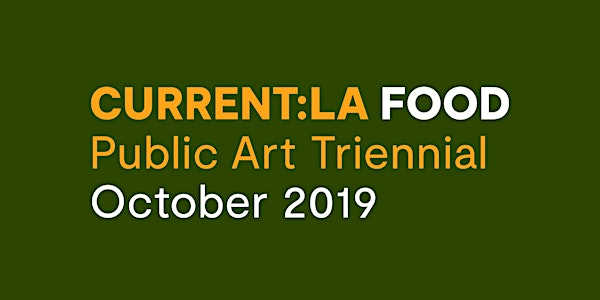 Cows to Concrete, Rail Yard to Cornfield with Rachel Surls
When and where
Location
Los Angeles State Historic Park 1245 North Spring Street Los Angeles, CA 90012
Description
ABOUT THE PROGRAM
Author Rachel Surls leads the second fireside chat of Layers in the Land: Stories of Food Across Centuries, a three-part series presented by the Los Angeles Food Policy Council about the layered history of food, development, and cultural transformation embodied at this park site. This second installment explores the history of agriculture and industry in LA, after settlers and immigrants arrived in the neighborhoods surrounding LA State Historic Park—Solano Canyon, Elysian Park, and Chinatown. Fertile soil, temperate weather, proximity to river water, and a rapidly growing pueblo made the area perfect for the vineyards and citrus orchards introduced by Italian and French immigrants and vegetable farming brought by Chinese immigrants. The first Southern Pacific Railway station located at this site cleared the way for industry and manufacturing, which contaminated the soil; more than a century later, neighborhood residents would organize against the entire site being subsumed by industry. More recently, artist Lauren Bon and Metabolic Studios installed the Not A Cornfield project to bioremediate contaminated soil between 2005 and 2006 through use of an actual cornfield. Given these layers in the land, Surls, coauthor of From Cows to Concrete: The Rise and Fall of Farming in Los Angeles and sustainable food systems advisor for the University of California Cooperative Extension, shares how these developments have impacted the way Angelenos eat and the way we think about farming in the city. Capacity is limited; RSVP preferred, space given on a first-come, first-served basis.
You are invited to bring your own pillows blankets and chairs for this outdoor event around a fire. Please dress in layers as we are outside the whole time.
Spanish language translation will be provided.
Rachel Surls is the Sustainable Food Systems Advisor for University of California Cooperative Extension in Los Angeles County, part of UC's Division of Agriculture and Natural Resources (UC ANR). From school gardens to urban agriculture, over the course of her 31-year career with UC Cooperative Extension, Rachel has been involved in a wide array of projects related to urban food systems. She directs the UC Master Gardener Volunteer program in Los Angeles, which helps residents learn to grow their own food and garden sustainably. She coordinates the UC ANR Urban Agriculture team, which develops resources and provides training for urban farmers around California. Rachel co-authored a book on the largely forgotten agricultural history of Los Angeles, From Cows to Concrete: The Rise and Fall of Farming in Los Angeles, published by Angel City Press. She is a member of the Los Angeles Food Policy Council's Leadership Circle.
---
PARKING
Parking within the park is accessible off N Spring St. Please consider taking public transit, carpooling, or ridesharing when possible.
RSVP
RSVP is preferred. Please present a digital or printed ticket upon arrival.
ADA
All parks are ADA accessible. Should you require additional information regarding ADA access or special consideration please contact Dyson & Womack at info@dysonwomack.com.
FYI
All artworks are outside! Please dress appropriately, bring shade or sunscreen, a bottle of water, and comfortable shoes.
The CURRENT:LA Triennial HUB is located at the LA State Historic Park, 1245 N. Spring Street, LA 90012. Information about all triennial sites can be found there or at the CURRENT:LA FOOD website currentla.org.
For group booking please contact currentla@lacity.org.